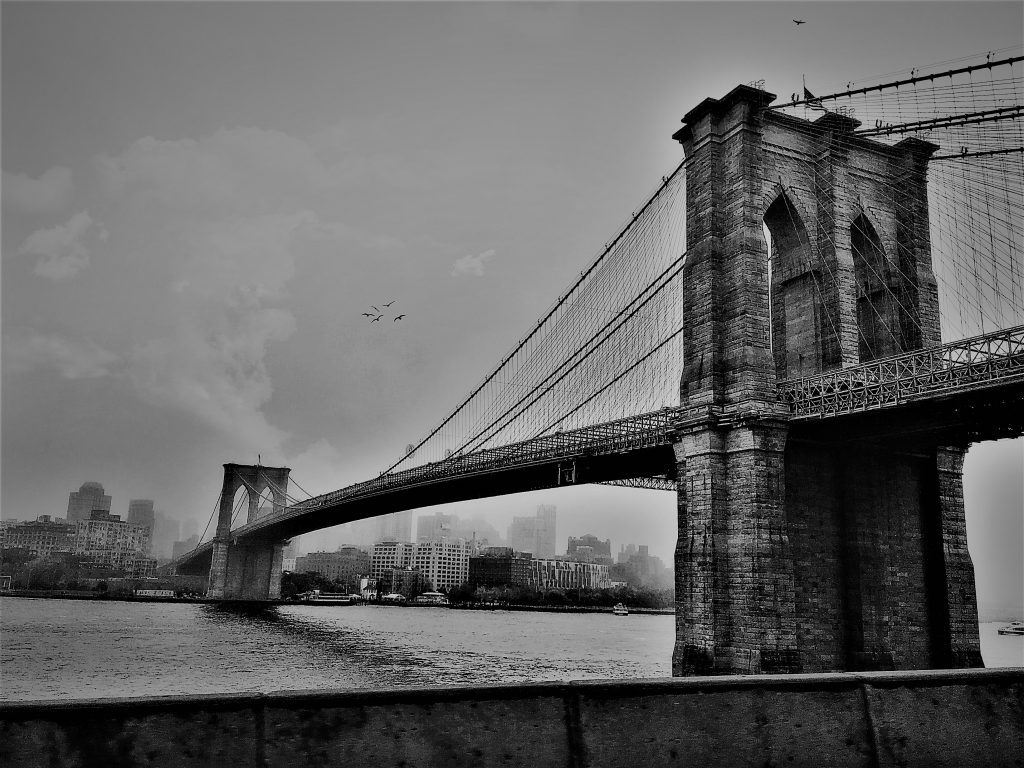 When I was young, my mother used to tell me that she was given the shittest end of the stick at birth, and as a result, her life would always follow the same path. So we can start this story anywhere in my mother's life and the conclusion will be the same. When my mother stole my identity and left my brother Christopher and me to fend for ourselves in Trinidad, while she lived the supposed American Dream, I realized she told me about her shitty life because she was preparing me for my future.
The day my mother vanished with my passport and documents to America, I started engaging in the art of – dis-remembering where I worked on forgetting my past, people from the past, and any feelings that would bring me down to my last skin. I curated a surface existence, full of quibbles about the weather, celebrities, local politics, and the latest trends. I'd post on social media about my happy childless marriage, share funny memes, and repost my husband and my vacation pictures we took three years ago in Paris. Side note: Brahim and I took that vacation because our marriage was failing again and it was another attempt to save the dredges of our love. Three years later, we are still paying off our credit cards from that vacation, and I have quietly moved into our spare bedroom.
But lately, my memories have been unearthing themselves and walking on my own grave. I remember the big things; the womb-stabbing sensation when I learned that my father was killed in a car accident, how his vivacious laughter played on my spine, and I remember things about my mother, too. The good parts, when she loved without borders.
My therapist said these memories are coming alive as a result of the phone call I received a week ago from my mother. She called me to say that her body and soul were knocking on death's door, and she wanted to see me before the world closed down on her. "Well," I said to her over the phone. "I hope your life in America was just as shitty as your life in Trinidad." I hung up the phone, and the next day, I went to the mobile phone company to change my number.
I have not seen my mother in over thirty years. I must repeat this again, so the number can bang on your consciousness – thirty years. My brother and I spent one year searching for my mother's whereabouts in Brooklyn by calling friends, friends of friends, and a few distant cousins. In Brooklyn, where every Caribbean person knew each other, my mother was untraceable. She'd gone underground like a mole person, and as the second year rolled around, we had given up our search. She only contacted us three years later, when Trinidad was under siege by a paramilitary coup. "Ah, just checking on all of you," she said. We were broke, poorer than a church mouse – the pantry and fridge were always bare. At times, our dinner would be crackers with a slither of butter and some water. "We are blessed and highly favored," I shouted and slammed the phone receiver down. But we were far from blessed. I was twenty years old, raising a recalcitrant teenage boy and working for minimum wage at Royal Castle, a fried chicken restaurant. I should have been a junior at Columbia University, practicing for my MCAT, and worried about basic college student things.
"Now, you have a different story," my therapist said. Her voice lifted higher than usual. "You have a life that you are proud about."
Look, we all lie to our therapists. During my first session, I told her I was basically happy with my unlived potential. Of course I changed the words around, "I have a good life, with good friends, and I have made it happen with the grace of God." You must always include God in these statements, even if you are non-religious.
I looked at my therapist smiling as if a breakthrough moment was going to happen. "I don't pay you to be sympathetic to my mother," I said.
My mother was dying. I knew prays did not work because I'd spent the last thirty years praying for her to die tragically. Now, she was dying from a type of blood cancer that would make people feel sympathetic to her plight, instead of looking at her history book, and seeing that she was a reckless, unloving, and illiberal woman, who left her two children to contend with life alone.
Outside my therapist's office, I checked my phone, and Brahim had called me over twenty times. To the people who are reading this and believe this is excessive and unnecessary tracking is love, you should stop reading. Clearly, we are not on the same level. Readers who are on my level, Brahim, started his overcompensation of love about three months ago when I was admitted to the hospital. I had mistakenly taken too many sleeping pills, passed out, and he found me on the living room floor lifeless. I'd use the word "lifeless" in quotes because I'm still alive. The doctors and nurses tried to call it suicide, and they placed me on suicide watch, but it was just a mistake.
You know what happened? That evening, I had come home from work, immediately made myself a drink, sat on the couch to watch my latest shows, and popped a couple of sleeping pills. Maybe I drank too much, and I forgot that I took some sleeping pills, so I took some more. We've become a society where everyone gets judged on their first try. Where are the rooms for mistakes to happen?
You know, all the women in my mother's family have killed themselves. One morning, my great-grandmother woke up early, as usual, made and served breakfast, and while everyone was eating, she walked out to the main road, and as a lorry sped around the corner, she stepped in front of the truck. My mother's only sister jumped from the roof of the local primary school. It was the tallest building in the neighborhood and she died on her way to the local clinic. My grandmother got dressed in her ceremonial white saree, took a taxi to Carenage, the same port that brought over her ancestors from Northern India as indentured servants, told the driver to leave, and then she entered the ocean wearing everything she owned. She walked until her feet could not touch the sand anymore until the waves covered her head until her lung filled up with salt water until she was removed from the land of the living. Then, months later, her body washed up on the shores during hurricane season.
I'm aware of my history. The ghost of history still lingers – in my laughter, under my bed, how I make love to my Brahim, and at the hemlines of my dress. So I'd never make such a drastic move. I still had to be in this world for Christopher, who was motherless and fatherless at ten years old.
After my unfortunate mistake, Brahim demanded that I see a therapist, and he checks up on me throughout the day. If only he had been so demanding to save our marriage. I hate saying this statement, but I must say it, to add insult to injury, my job has placed me on indefinite administrative leave without pay due to my misdiagnosis. They said, "it did not look right" that their national director for suicide prevention had attempted to kill herself. Ah, the nonprofit world can be so cruel and contradictory. Without my income, I have nothing to my name, and I have to follow Brahim's orders. How can you be forty years old and you don't even have two pennies to scratch?
On my way home from therapy, I found a seat on the bus, and I pulled out my journal. I have kept a journal ever since I was thirteen years old, preferring to keep my thoughts to myself instead of sharing them. At first, I wrote: "I have made some poor life choices as a result of my mother." Then I erased those words. Instead, I wrote: Brooklyn, New York. 1996. The place and date of my mother's rebirth, her new life, her American dream.
I guess for storytelling purposes, I must tell you about my mother, Hyacinth Geeta Rampersad. We will start this story when she stole my papers, pretending to be an international student and entering America legally. She had tried many times to get an American visa the right way, but they kept denying her. Someone in that visa office knew that she'd enter America and never leave. Around that time, so many Trinidadian women were doing the same thing – going on vacation, finding a job as a home health aid, and then lying to their kids and family that they would return soon. They never returned, and a generation of barrel children was formed where their mothers sent their love via clothes, shoes, school supplies, and things for the house.
We will skip these parts: my mother's arrival at JFK Airport, her epic lie to the immigration officers, sleeping on friends' of friends' sofas, the hilarity of culture shock, getting lost for four hours in Brooklyn, that one time she was scammed, her first encounter with racism, but thankfully she did not know it was racism, just a rude white lady. If you read any immigrant novel, you'll read these same stories, so let's not repeat the trope.
Here's the thing – it does not matter where I start this story because stories between people, places, and history are never straightforward. So many of us were born to be stuck in the middle of our stories. The ghosts are always waiting to exit stage right and feast on our flesh when we attempt to find the ending of our story. Sadly, many of us will never tell our stories because history has erased our introductions. How can you start a story without a beginning? How will readers know the narrator? How will they know who to root for? Why will they continue reading a story that has not taught them how to read it? Readers, you will just have to trust me.
We will start right here: That morning when my passport, plane ticket, and school documents had disappeared, I was hopeful that we would find my mother. I'd give her a couple of slaps, and then rush to the airport to start my new life. But as the day ran away from us, my hope emptied. The police could not find her and we could not reach the American embassy to tell them about my mother's false documents. I stayed at the airport until my 6:30 pm flight from Piarco to JFK took off, and then I started to wail. I started to cry. I hadn't cried so much at my father's funeral. I knew life handed me the shittest end of the stick and it would take me years to pass the baton.
Leslie-Ann Murray is a fiction writer from Trinidad & Tobago. She created Brown Girl Book Lover, W: https://browngirlbooklover.com/, a social media platform where she interviews diverse writers and reviews books that should be at the forefront of our imagination. She also produces a monthly newsletter, "Come Get Your Diversity". Leslie-Ann is currently working on her first novel, This Has Made Us Beautiful. Leslie-Ann has been published in Poets & Writers, Zone 3, Ploughshares, Brittle Paper, Obsidian Literary Magazine, and Salamander Literary Magazine. Leslie-Ann has taught creative writing in France, Trinidad and Tobago, South Africa, China, and New York City.