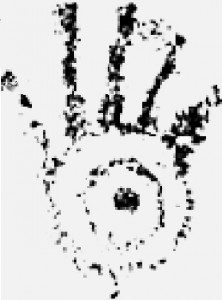 Introduction.
As India goes for the Presidential elections next year, I am reminded of Mr. Pranab Mukherjee's oath-taking speech on 25-July-2012. Mr. Mukherjee mentions in his talk that the on-going fourth world war is 'terrorism'. He also adds that this terrorism can raise its ugly head anywhere anytime in the world. We must note at this stage that terrorism is not like regular war. It is in fact akin to 'Guerrilla warfare'. Theoretically speaking terrorists strikes occur at regular intervals albeit on a small scale. Nevertheless, this terrorism or Guerrilla warfare takes its toll on economy of the affected nations. While what Mr. Mukherjee hinted at is terrorism of the armed type, terrorism in academic circles mostly involves piracy.
Whatever might be the case preventive measures for terrorism lie in assessing the contributory factors for such situations and where possible plug the loopholes. Among the various factors, for all types of terrorism, the common ones include: (i) direct fallout of the cold war, and (ii) more importantly, it also has basis in how a nation educates its masses. This article essentially deals with the second scenario, and in this process an attempt is made here to bring to the readers' attention a few problems of the Indian education system (IES) which have been pushed under the carpet for some time now. Some members of the International community may also find the information presented here useful as they can identify themselves with the situations described herein. It may be noted at this stage that every nation has some students who battle cultural and linguistic barriers.
Indian Education System (IES) – A Simplified view.
India is a nation of more than one billion individuals. Any reforms measure taken in public interest gets defeated by the sheer numbers of the population involved. Therefore, by its very nature, such a huge population is an impediment. Take for example, as per the World Bank's The Little Data Book 2007, as on the year 2005; the adult literacy rate in India is 61%. Raising this literacy rate to at least 90% would involve increasing the number of schools, both primary and secondary, whence the resources may not be sufficient. Increasing the schooling resources alone would not suffice, as this aspect is multidimensional. Hence, there should be an all-round development. And India fares badly in this regards.
Despite this, assume somehow India achieved the targeted literacy rate; the next aspect that comes into picture is higher education, typically classified as tertiary education or the technical education. Primary and secondary schooling along with pre-tertiary education takes twelve years in IES. At the tertiary level, the enrolment seems to be around 12%, which translates to approximately 131 millions. To cope up with the huge numbers involved, India evolved a system of 'entrance exams' for higher education. Till recently, these 'entrance exams' were conducted in one language – English. This ensured that a majority of the students from vernacular stream were 'eliminated' for enrolling into tertiary education programs. We must note that whereas the medium of education in primary and secondary schooling is also offered in vernacular, at present English is the only medium of instruction for tertiary education in India. Thus, a change in the medium of instruction represents a 'linguistic barrier' to some students. To overcome this problem, recently, India started offering the entrance exams in vernacular as well. The logic proffered by the authorities is that by conducting the exam in vernacular, they are trying to 'tap the untapped' potential. Thus, there was a paradigm shift in the concept of how the entrance exams are conducted from 'eliminator' type to 'selector' type. Once enrolled, the student takes a number of exams before s/he is awarded the appropriate degree.
For the present, an 'exam' in the IES context is best defined as the capability of an individual to recall the taught subject and communicate the same to the examiner, most commonly, in a written form (alphabet or numbers in multiple choice questions or essays for subjective-type questions) on a specified date and time, so as to permit grading of the students by appropriate authorities in various aspects. If the exam is a viva-voce, answers are typically communicated orally to the examiner.
Teacher and the Taught – A personal experience.
In my teaching experience, many of the students complained to me that they are unable to understand the taught subjects as the medium of instruction is in English, and that they had their pre-tertiary training (for twelve years) in vernacular medium. Presuppose that I am good at teaching, upon enquiring how they made through the entrance exams; the reply was that they also wrote the entrance exam in vernacular and that they were never aware that the medium of instruction would be in a higher level English. Now-a-days, the number of students from vernacular stream, enrolling into engineering colleges is on the rise. This indicates the success of conducting multilingual 'selector' type entrance exams. Despite this the problem persists and the complaints keep trickling in. This problem gets complicated when the student progresses through the engineering program.
For example, consider student X, who has joined an engineering program (let's say Biotechnology) after having had his/her pre-college training in vernacular medium. As we all are aware Biotechnology comprises of biology-based subjects that are heavily dependent on English (lingua pura? – as Dan Brown says in his 'The DaVinci code'). To keep up with fellow students, Student X takes additional make-up classes in English putting on extra hours in comparison to other students. Somehow student X manages to clear first and second year subjects, despite numerous linguistic odds, and makes it to the third year of the engineering program. At this point in the students' career, life becomes miserable, as advanced courses offered in the third and the subsequent year are dependent on the concepts taught in the basic subjects of the first and second year of the program.
As we read this article, our mind automatically translates it into our respective mother tongues, assuming it is not English, to understand what is written here (supposing that the article is correctly and properly drafted by me). In other words, for every non-English speaking individual at least one translation is involved. For a person from non-English stream, perhaps more than one translation may be involved while attempting to answer the questions in any exam. A situation of more than one translation arises for some students in India. [Typically, primary and secondary education in vernacular is offered only those languages listed in 'Constitution of India'. These languages are referred to as the 'Official Languages'. However, India is home to at least a hundred languages, and not all of them have a written script]. Of course, the speed with which the translations are done mentally is the hallmark of that individual. In an exam situation, the examinee will be questioning 'what are you testing here – my translation abilities or my capability to provide correct answers?' The answer is a self-evident both. Whence, the student X from the vernacular stream must be awarded 200 out of 100 for the simple reason, the student completed two exams in one go – translation (i.e., language) and the subject per se. Or expect a curt "… you examined me in a language that is not my own …" when the student does not succeed in the exam. In other words, the examinee first encounters a 'linguistic barrier' before s/he can start attempting to answer the question paper.
The problems of student X get compounded if the student is a recipient of a scholarship or an education loan, wherein there's an additional burden of maintaining a minimum grade for release of the next instalment of the scholarship or the loan. Additionally, 'X' is under pressure to find employment. Because the students' understanding of the subjects taught in the first two years of the program itself is somewhat limited, grasping the subjects of the third and the subsequent years is a yeoman task. Eventual net result – a substandard undergraduate is released into the society. A graduate whose expression skills are severely impaired is now generated. The graduate, if s/he gets a good-paying job, has no complaints, else, will harbour a grudge against the system.
Catering to the Global needs?
A fraction of the students always fall into the above mentioned category. Over-a-period, the rancour increases, and it is this category of students who end up being 'mercenaries of science and technology' (MoST). As their communication skills in lingua pura get limited, they take up employment as 'reverse engineers' leading to extensive piracy and perhaps also provide technical know-how to the extremist elements of the society who empathize with their situation, for subsequent survival. At this juncture, understanding of the taught subject increases tremendously, as the (once) student now comes in contact with practical reality of the subject – a phenomenon, I am sure, each one of us have experienced at some stage of our professional lives. This situation is also referred to as 'learning on the job'. [This phrase 'learning on the job' also refers to learning new things while discharging ones' duties and which are not taught in the classroom]. As frustration sets in the person realizes that had s/he been well-versed with the medium of instruction in the past, they would have had a secure well-paying job. Put simply, a nations' inability to impart technical education in vernacular medium to its students, is akin to generating 'officially-trained mercenaries'. This trend will be on the rise in the coming years.
Club the above observation with the fact that India seems to be increasing institutes of technical education in the country. The public and private sector obviously cannot absorb all the products of these institutions. Hence it appears that our powers-to-be is catering to the global requirement as if India is the only country in the world that can provide technical education. In this process India's behaviour can be termed akin to 'Koopastha mandukam' (Sanskrit), translated means 'the proverbial frog-in-the-well'… It is said that a frog in the well, thinks that the well is the world… Just because technical education is cheap in comparison to the rest of the world does not mean India should think on a global scale… India must realize that catering to the global requirement is fraught with conditions that are not controlled by the Indian government; these include among others number of visas issued for a particular category by a specific country… Add to this the Public and Private sectors' capability ot abosorb graduates … the leftover ones who could not achieve their dream are clearly MoST…
Every day we read in the newspapers that so-and-so was arrested hacking into the Bank ATMs. So-and-so was arrested erasing the serial IMEI of mobile phones and incorporating a new IMEI. A mister Y hacked into the billing sites to siphon-off money. It must be noted that all these individuals are relatively well qualified. Of course common sense says that illiterates and semi-literates clearly cannot achieve such technical fraud. The society tends to push these things under the carpet classifying them as "…frustrated individuals…" or 'Perverts'. The recent 'copyright infringement' case involving Rameshwari Photocopy Shop in Delhi University and The Chancellor, Masters and The Scholars of the University of Oxford is a glaring example of "academic terrorism", i.e., piracy. In a nation like India, this case is but a tip of the iceberg. In almost all piracy cases, talent is clubbed with poverty leading to an overall lowering of standards in the long run. Also, one question many-a-student would want to ask is "what will I do with the textbooks when I complete my studies?" A pirated text at throw-away price seems to satiate the temptation even for those who can afford original texts that are pricy.
Partial Solution as conclusion.
Solution to this problem in-part lies in the observation that technical education like classical sciences be offered in vernacular medium. Some of the European nations are doing this since time immemorial. However, India as we all know is a multilingual, multicultural nation. In fact some of the spoken languages may not have a script. Therefore, providing higher education in at least all the officially listed major languages becomes mandatory. Presently to overcome clashes in exam dates and to lessen the burden of multiple entrance exams on students, some amount of streamlining is being achieved by implementing a single common exam. Some sections of the society have already raised their voice for multilingual entrance exams. A multilingual entrance exam achieves the purpose of 'discovering' or 'selecting' students with the right aptitude. But if this is not clubbed with the same language technical education, a fraction of the students, like already mentioned end-up being MoST. Worse, let's hope this article will not fan the periodic linguistic passions and violence that afflicts India. Perhaps assassination of one of the former Prime Ministers of India, Mr. Rajiv Gandhi, may have a linguistic connection in the sense that he was killed in an explosion in a Tamil speaking area of India. Incidentally, the terrorist organization which laid claim to the assassination, LTTE, was trying for a separate nation for Tamil speaking citizens in Sri Lanka. Thereby hangs a tale.
More importantly, because majority of my education was in English, embarking upon translating the technical texts into vernacular is beyond my capabilities …. Given this scenario, Mr. Mukherjee, no doubt, terrorists can raise their ugly heads anywhere, anytime… even as you read this article… and as I draft the same…
o – X – o
About the author.
Chetan Datta Poduri, 43 years, holds a doctorate in Biotechnology. He taught biology and related subjects for more than nine years to technology graduates at all levels (undergraduate, post graduate and doctoral) at various places in India. His most recent teaching assignment ended in May 2016. In his spare time Dr. Poduri also writes fiction (of all genres) in English. Presently he lives in Hyderabad with his parents.
x – X – x
---
Chetan Datta Poduri, 43 years, holds a doctorate in Biotechnology. He taught biology and related subjects for more than nine years to technology graduates at all levels (undergraduate, post graduate and doctoral) at various places in India. His most recent teaching assignment ended in May 2016. In his spare time Dr. Poduri also writes fiction (of all genres) in English. Presently he lives in Hyderabad.