Tiny drops of rain that sent an unexpected shiver down her back, jerked Meera from her light slumber. Sitting on the marble steps of the Mahavishnu temple, she looked up at the greying sky and smiled. Her mood was a perfect contradiction to the weather. The heaviness of the clouds least affected her because she was getting married to Krishnan today. The petite drops became larger and soon the road in front of the temple was heavily clogged with rain. Meera sighed and gave a sideways glance at the two garlands beside her. She looked at her watch which showed 5:40am and mentally noted that if her friends return with Krishnan in approximately twenty minutes, they would make it before the priest closed the gates of the shrine after the morning prayers.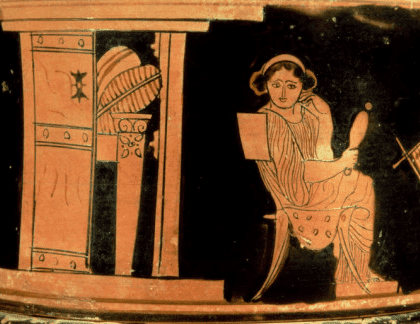 Yes, she had run away from home, dressed beautifully in a baby pink saree with elegant yet inconspicuous gold jewellery, to marry her neighbour, whom her parents completely and obstinately abhorred. She never could comprehend the reason behind their distaste for Krishnan, especially when her father on no previous occasion had evinced displeasure at the mention of his name. The two families had been friends even before Meera was born and moved into the DeMond Colony together back in the 1960's. With the birth of their only child, the Gopal's rebuilt their unimpressive two-story house into an architectural delight. Mr. Raja Gopal met with unexpected success in the ground-nut oil business for the next thirty years, enough to not let the family shy away from the top echelons in business. Meera, a pre-mature baby with striking light-brown eyes and jet-black hair, brought no such luck to her family. Mr. Ashokan, her father, was a humble employee of a national bank with a steady income. He had zero tolerance for risk and did not dare dabble with business or move out to seek better opportunities. Their house, at the end of the street from the Gopals' was just about enough for two people. Meera was a gifted painter. But the canvas and the brushes occupied too much space, too much money and brought little fame or remuneration. Then, as any other average obedient Indian child she knew nothing about fighting back and squatted under the slow circling ceiling fan with her Biology text.
Despite this visible disparity in status between the two, the Gopal's and the Ashokan's got along very well. They visited each other, they went for picnics and trips, largely funded by the Gopal's. The adults were too engrossed in their discussions on real-estate, GDP and vegetable prices to notice shenanigans that Meera and Krishnan indulged in. It took the youngsters by no surprise when one windy afternoon at the beach, they realised they were in love with each other. 'Oh Meera? You have made our job so easy Krishna… bring her home this Wednesday,' Mrs. Gopal excitedly referred her almanac that gave out a mild sandalwood scent. 'At five Rahu kalam will be over by then.' Meera loved the Gopal's. The sense of familiarity, the warmth they enveloped her in and the new regard she had gained as Krishnan's future wife, filled Meera's heart with gratitude and boundless happiness. She went skipping back home to tell her parents of her decision. 'I will never agree to this. If you bring up the topic of marrying Krishnan again, Amma and I will be happy to show you your way out.' Silence. Silenced.
Her parents did give her a choice and was acutely aware of the choice she made for herself. Krishnan promised to take her to Kenya, where he was going to conduct a hygiene awareness clinic. Meera did not have the guts to face the Gopal's. She was not ready to hear their expected reaction, 'What? They don't want us?' Despite their unwillingness to consider her wishes and bless her, she loved her parents and did not want to invite insult. When she told Krishnan this, he suggested they secretly get married and deal with family issue before they left for Kenya in three months.
Meera closed her eyes and reached out her hand to feel the rain drip through the gap between her bangles and thought about her parents. She had to face the tune someday. She shuddered, reflecting on their predictable reaction: an unpleasant mix of sadness and fury with a generous dash of resentment for Krishnan and complete lack of respect. If she were to be really disowned as they threatened, she would pack her bags, hold Krishnan's hand and never look back, she decided.
'Meera…Meera…Meera!!!' she heard Mythili, her friend, shaking her out of trance.
'Hey, what?! Where are the others?' Meera got up expectantly and looked around Mythili.
'Where is Krishnan?'
Mythili looked at Meera's beautiful face full of anticipation, concern and perplexity when she saw no one. She hugged her tightly and sobbed into Meera's hair adorned with sweet smelling jasmine flowers that were now laced with light brown lines.
Meera pushed Mythili away from her, held her tight by the shoulder and looked at her confused. 'Did Krishnan back out? Did he say he's not going to do this?' Her worst fears were coming true, screamed Meera's head.
'No.' Mythili took her hand in hers, leaned forward and whispered into her ears.
***
The priest came out, with his large black umbrella in his yellow cloth bag and a huge lock in his hand. He bowed down before the shrine, offered brief prayers and finally pulled together the gates of the temple.
Meera blinked. She looked at Mythili. She looked up at the morning sun breaking out with its mellowed rays. She looked at people crowding the bus; she looked at the puddle of mud in front of her. She looked behind. The lock hung there swaying slightly from side to side. The temple had closed. It was 7 'o' clock.
She bent down and picked up the two withering garlands. She put one around her neck. Holding Mythili's hand, she gingerly stepped into the rain clutching the other garland, to place it beside her Krishnan, which although disfigured and paralysed by the unfortunate electrocution, cradled the heart that throbbed with love for Meera still.
*****