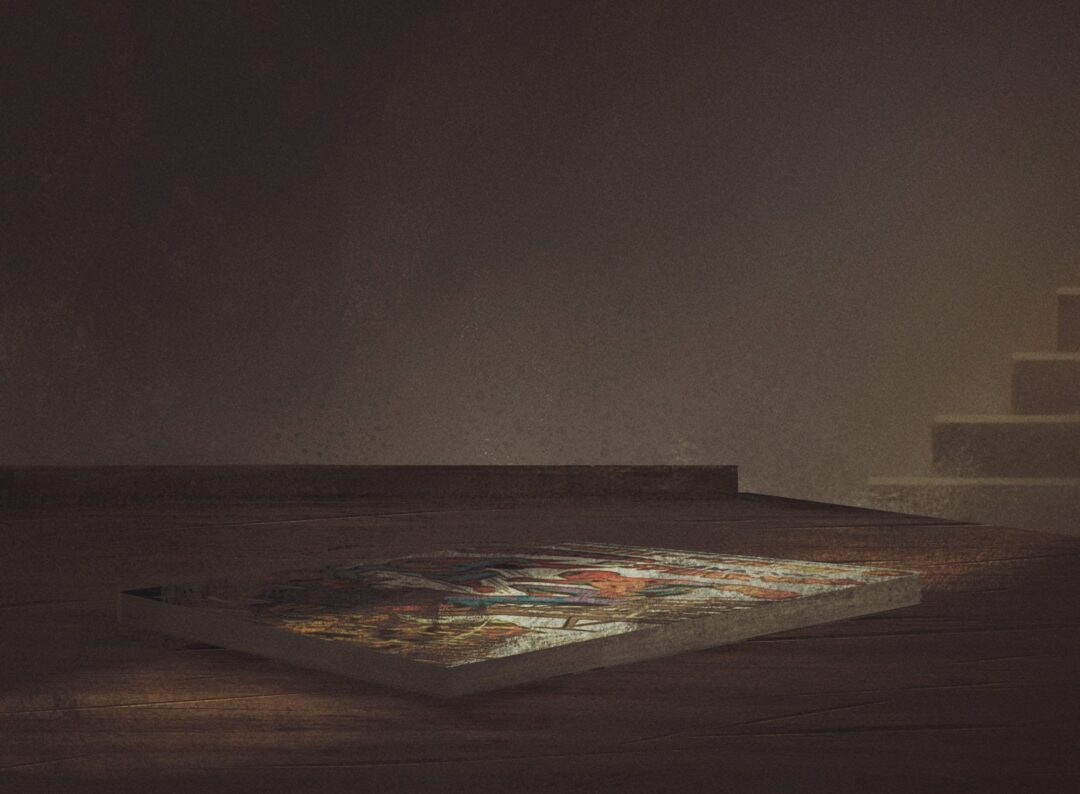 In Yonge-Dundas Square downtown, Dan observed Lori seated in a comfortable lotus position, sketching, drawing, and even painting, reading from an art history book, or a volume or paintings of photographs, taking photographs with her camera, but he didn't recognize her from their hometown. Lori sometimes saw him in the square, wearing a suit, reading the business section of the Globe and Mail, or the Wall Street Journal, drinking a takeout coffee from 7 /11 or Starbucks. Then she did her research on social media and asked to meet him.
Her call came unexpectedly; he possessed fond memories of her, although he always remembered her as a girl from the time he was classmates and school friends with her sibling. She remembered his drawing ability, which fascinated her, as he drew pictures for panels in the comic books he produced with her older brother. Dan wondered why she called him, but Lori insisted on meeting and invited him on a date and suggested Burgermeister, a choice of restaurant which surprised him since he expected she, slender, was into fine dining or vegetarian cuisine, not huge servings of burgers and fries. She told him the flagship restaurant was nearest to the apartment building she lived downtown and she felt comfortable walking there at night. Still, Burgermeister was usually the last kind of restaurant Dan associated with any young women he knew. He never noticed her in the place; he was friends with the night manager at the restaurant. He even made friends with the manager's sister, who transferred to the downtown Yonge Street location to replace him, until she, too, died unexpectedly. He was a frequent late-night customer since he lived nearby in a recently constructed condominium building on Gerrard Street. He found Burgermeister's hours and location convenient and amenable for late-night research on equities.
Still, having grown up in the same town, Dan felt anxious to meet Lori. So, they decided they would meet at the Burgermeister. Lori told him she had moved from Schreiber to Toronto. She was studying education and art at York University, hoping to become a high school art teacher. When he Googled her name, dozens of news articles about her father surfaced. He thought she would never live down the experience. Possibly, she could change her name, but the Bickle family of Beaverbrook always possessed an excellent reputation. The Bickles were renowned as pioneers in the town. If you stayed and lived in Beaverbrook, there were definitely advantages to being a Bickle.
At the anointed hour, he met her downtown at the Burgermeister restaurant, where she was drinking a coffee. Dan asked if she wanted to order anything to eat, but she said she enjoyed the coffee they served. He told her he was a regular customer at Burgermeister and even became acquainted with the manager, who became a friend and invited him to his apartment for his infamous patio barbecues, which usually roused the ire and annoyance of his high-rise neighbors, and involved close to a dozen Hispanic men drinking imported beers and eating Tex-Mex food. A hedonist, Ricardo loved food and drink, and he was a large man. Ricardo passed away several months ago from a myocardial infarction, with undiagnosed diabetes and coronary artery disease, which might have been controlled, his sister said, if he bothered to see a doctor, and moderated his smoking, drinking, and eating. Lori told Dan she was sorry to hear about his friend. Then he told her he had gotten to know Ricardo's sister, who transferred from a midtown Burgermeister on Eglinton Avenue, to manage the downtown restaurant. He didn't say he got to know Ricardo's sister so well they became romantic partners.
Then, several weeks ago, she chased after a Tesla driver who stole his takeout meal from the takeout window for Burgermeister. Running down Yonge Street after him, she was struck by an unmarked SUV, belonging to a private security company, hired by an association of downtown merchants, which responded to a call about a disturbance in the neighborhood. Later, she died in the hospital from the injuries she sustained. Police tried to identify the takeout thief from DNA on the fries and hamburger as he tossed out the front window of his Tesla electric car on Yonge Street.
Lori joked with Dan about legions of Tesla drivers dining on takeout orders from Burgermeister and dashing. When the joke failed to arouse any reaction, she told him she was sorry to hear. He felt relieved she was not disturbed by this revelation.
"It's kind of tragic," Dan said, "she died chasing a customer who didn't pay for his burger and fries. But she was that kind of person, devoted to her work, with a strong sense of justice." He did not say Isabella's sense of propriety was not traditional or conservative, despite her strong religious beliefs, since they first became intimate after her brother's funeral. Dan told Lori he was sorry to hear about her father. Her father was his favorite high school teacher when he was growing up in Beaverbrook. The password and security question on his different online accounts was the same, he said, which was the name of his favorite high school teacher, her father.
As Lori bit her knuckle and tried to restrain her tears, he coughed and sputtered on his coffee. "About that, I think I'm in total agreement." Dan looked around the restaurant interior, the hard rigid plastic, the artificial wood, the gleaming surfaces. "But those were different times and we–people–hardly talked about these things, or they talked differently."
He took out a case, which contained a gift ballpoint pen. He remembered to bring the pen before he left his apartment to meet her. "How did he die?"
Her eyes started to tear over. He realized he had inadvertently touched upon the taboo topic again, or maybe he deliberately wanted to touch a sensitive nerve.
"I don't want to talk about it," Lori said. She stood from the table and went downstairs to order food, an order of Caesar's salad. He insisted on paying for the salad. Dan followed her to the front counter and asked if she wanted anything else, a burger, poutine, a pulled pork sandwich, but she insisted she was satisfied with the salad. She insisted on paying for her own food order, as she counted the money amidst the charcoal, paint brushes, colored pencils, and the sketch pad in her handbag. He became determined to provide some consolation and solace to her somehow. She sat back down at the table and looked deeply into his eyes, so deeply she left him disconcerted.
"Remember that time you came into the house, and I was just a kid all alone in the basement."
"I hadn't expected you to be at home because I thought you went grocery shopping with your mother while your father and Larry went fishing."
"But why did you come downstairs?"
"But why do you ask? It's kind of ancient history."
"Because I'm trying to work through a few issues with my therapist. She recommended I ask."
"Sure, if it helps, and I mean you're justified to ask because, after all, it was your house. I went there to pick up my special edition collector's issue of Superman versus Spiderman. I lost it—I mean, Larry borrowed the issue from me without asking. I wanted my comic back. If I remember correctly, he said he returned it, but he hadn't. I went to your house to rescue my comic book commando style. I guess I practically broke into the house."
Larry and Dan even worked on a comic book together, as a school project, drafting and writing the media project in Larry's basement bedroom. Larry provided the storyline and dialogue, while Dan drew the pictures. Dan remembered how Lori watched intently as he drew, admiring the intensity, skill, and concentration. He thought he caught a glimpse of infatuation as she hovered over him, marveling at his sketching and drawings of the figures for their comic book. But the comic was not about superheroes; it was historical, based on a real-life figure—The Mad Trapper. Larry joked there seemed a certain obsession in how Lori watched him drawing the comic book figures and panels.
"But it wasn't like you were a burglar. I mean, you were a guest in the house so many times before."
"Still, it was kind of shady. But it shows you how ardent and serious a comic book collector I was. Comic books meant more to me than people, friends, even friends' feelings. Like maybe money means more to me than people these days."
"That's awful."
"Truly awful, but until I got into that conventional mindset, I wasn't going anywhere career-wise."
Lori became short-tempered—disappointed at how he changed. "Forget about it. I didn't come here to talk about comic books. But what exactly did you say to me?"
"I didn't say anything. Trust me: the memory has plagued me a bit ever since: I behaved badly, in the name of my precious comic book collection; it was such a creepy thing. But you were, like, totally unfazed. In fact, you said: 'I want to show you something.'"
Hurt, Lori frowned. "I wanted to show you the house I built for my Barbie doll collection."
"Then I was so scared I took off."
"But didn't you touch me then?"
He noticed she phrased the question as a statement. "Touch you?"
"Inappropriately?"
"Absolutely not."
"That's not what I remember."
"I went to find my oversized collectible comic book and then I left. Then it became the comic book war. I start arguing with Larry about it at school. Then, one afternoon after school, while I was riding home on my bike, after I complained to your mother and father, separately, and started bigging him at school, he caught up with me with his thuggish friend. They jumped me from behind, made me crash my bicycle, and started beating me and kicking me in the stomach."
"You should have complained."
Dan laughed, remembering the crash of bicycles, a few blocks from the police station.
"Didn't you tell my parents?"
"Absolutely not. I didn't even care about the punches and kicks then. All I cared about then was my comic books. When I called him one last time, I pleaded with him to please return my comic books. Your mother was listening on the telephone, the extension telephone. I think your family was one of the few in town to have extension telephones then. She made Larry return the comic book immediately." She remembered Larry's mother drove the family's Cadillac across the railroad tracks, across town, to his parents' house to return that collectible. "What kind of amazed me—he returned other comic books I figured he had, other comic books that disappeared on me. But I think she forbade him from seeing or talking with me because he hardly spoke with me afterward. He never came over to the house again. He never invited me over to your place again."
"That time, though, didn't you touch me… inappropriately?"
Dan was not listening or paying attention; he saw another employee removing trays and remembered Ricardo. He wondered how a relatively young man, only in his forties, could have died from heart disease. He thought about Ricardo's sister and her beauty. She unexpectedly offered herself to him, at a moment when he least expected, although he recalled numerous jokes about sex and funerals. Still, he did not think his memories were significant or even worth discussing, but she nurtured other ideas.
"But you touched me then."
Dan frowned. "Absolutely not. I can't remember that part."
As Lori started sobbing, Dan realized she was in some unhappy headspaces. He pulled out a case in which he stored an engraved pen. "Anyway, I wanted you to have this pen. Your father gave this pen to me when I graduated from Beaverbrook High School. He must have given them to all his students. Anyway, I hung onto my pen. I thought you should have, as a token of appreciation."
"I don't want it," she said. "He was an evil man."
Looking wounded, he nonetheless pressed the pen into her hand, stained with oil paint. She placed the shiny silver writing instrument in the pocket of her coat pocket. He thought he should try to make the best of a difficult situation. He suddenly noticed how attractive she was—physically. He thought her personality wonderful, although he received the impression she had personal issues, but she looked physically attractive as well, something he never expected or remembered; she had become a regular at the gym and yoga studio.
"Can I take you to dinner next week?"
They agreed to meet at the Starbucks for coffee further down Yonge Street, but still downtown, in a week. She told him she was in the middle of the term for the fall semester at York University. A double major in arts and pedagogy in the faculty of education, she planned to become an art teacher once she graduated. She insisted she needed to study for her midterm exams. They agreed to first meet at Dundas Square, the Starbucks, a block south of the Burgermeister on Yonge Street. He seemed disappointed she did not want to meet for dinner. The Starbucks, though, was more spacious. Then he mentioned how sometimes smaller restaurants made him feel claustrophobic. She agreed to meet him in Yonge-Dundas Square at night when the pace of city life had slowed. When he met her later at the Starbucks at King and Yonge, large and spacious, she said she was relieved. They could have an intimate conversation.
Eager to open up, Lori confessed her actions may have led to the death of her father. "I killed him." When she saw how shocked and appalled he appeared, she explained: When her father was first charged, he wanted her to help him kill himself with a cocktail of his heart, hypertension, diabetes, and pain medication. He had done his pharmaceutical research and determined the precise dose, just over the prescribed amount, that would lead to his death. He repeatedly asked her to assist him in his own suicide, which he wanted to make appear the result of natural causes, but she refused. When the news became public, the latest versions of the stories sounded more scandalous. She could not bear the pressure of being the daughter of a sexual predator, living in the same house and even the same hometown as him, to say nothing of his victims. Even their mother moved out of the house, back to her original hometown on the West Coast, and abandoned him. Then Lori mixed up his medications, peeling apart the capsules, emptying the powder, grounding and pulverizing the tablets with a mortar and pestle in the laboratory of the high school chemistry class.
"You have to understand," Dan said, "he was suffering from a sickness, an illness."
Lori sobbed again as she drank a second latte, which he got the impression was the only nutrition she had received that day. "If you're telling me that to make one feel better, you need to know it's simply not true. It was evil, pure evil." She took a paper napkin from beside his coffee and laptop computer, wiped her eyes, and blew her nose. "But I need you. I need someone. Do you think I could stay with you?"
The perennial Toronto problems: rents; places to stay. "I can help you with the rent if that's an issue."
"Don't we have a bond, an affinity?"
He was finding her more attractive each time he met her, after knowing her as a girl and a teenager, bullied by her older, bigger brother, who even choked her in front of him, including in his impersonations of Darth Vader, which he tried to prevent. He didn't feel that strong an attraction—yet. A stronger sense of attraction came later, when it was too late, maybe because it was too late.
"I don't think I'm ready for that—yet, but if you need any financial help—"
"No!" Lori shouted. She slammed her balled fist on the table, spilling her coffee, staining and splattering the beverage on the keyboard and screen of his laptop, which he wiped clean with paper napkins. While he apologized and asked her everything was all right, Lori gathered her backpack and left the restaurant. He felt lost, abandoned, and rejected. He realized she trapped him, caught him, in some mysterious attraction. When he tried to call and message her, she didn't reply. He tried calling and emailing Lori again, but she didn't answer the telephone and his e-mails returned to his inbox as unsendable. Dan realized Lori blocked his e-mails and blocked him on social media.
Late at night, Dan boarded the subway train from the high-rise King Street offices of the brokerage firm, where he tried to calm investors, panicked over the selloff in oil and natural gas stocks after Saudi Arabia led the cartel of oil-producing nations into waging a price war. In the subway station, underneath Yonge Street, Dan saw a woman, who resembled Lori, wearing a red coat. She frantically paced the southbound subway platform. Dan could not identify Lori for certain from where he stood, partly because the fur-lined hood of her coat and scarf obstructed a view of her face. The young woman's figure resembled Lori, though. Her face frozen in a mask, she grimaced as she muttered, her hands ominously clasped in what appeared like prayer. Dan wondered if Lori sought and followed him, but dismissed the possibility. He called across the sets of tracks to the southbound platform, empty of commuters on this chilly, rainy night.
"Lori, is that you?" Dan asked her if she needed to talk, but the woman looked away and covered her face with her scarf. Then the unthinkable, which he somehow expected, happened, as the roar of a southbound train flooded King station. As the train sped into the subway station, the woman leaped in its path. He managed to stay calm and keep his senses since this wasn't the first jumper he witnessed commuting to the subway system. Spotting the blue light at the end of the platform, he hurried to the power cabinet and punched the emergency button on the blue lightbox to cut the power. He called 911, but when the operator asked for personal information, he hung up the receiver of the pay telephone. He raced to the front of the southbound train, leaping onto the tracks, muddying his shoes and suit with dirt and oil. When he saw the blood and a mangled body twisted beneath the front of the train, he realized her chances of survival were remote.
Afterward, he felt relieved he gave the necessary info but refused to offer his name when the emergency operator asked. He couldn't be the sole witness to a subway suicide when his work as a financial advisor put him in a crucial position of trust. He hurried up the steps from the underground and walked along Yonge Street homeward bound. He hoped the victim he saw wasn't Lori; he dismissed the resemblance as a figment of his imagination, a function of his subverted yearnings.
Still, over the following days, he tried to contact her. He thought she simply refused to answer the telephone. Finally, he decided to try to visit her in her apartment in a rundown building on Dundas Street, but he knocked on the door and buzzed the intercom until he realized nobody would ever answer. Then he went downtown to the Burgermeister, but the place seemed empty without his friend Ricardo, or his friend's sister, Estrella, and he longed for Lori. Late at night, no restaurants or cafes were open in the area, so he decided to buy a self-serve takeout coffee, in an extra-large paper cup, from the 7-11 downtown. He drank his coffee and read his newspaper until a few hours passed and searched for Lori again. He hoped to find her in the square, usually quieter late at night. Maybe he would spot her getting off the streetcar or climbing the stairs from the subway, or reading an art book or sketching in her bound sketchpad. He reflected on whether the identity of the woman he saw leaping in front of the subway train was Lori. If it was indeed Lori who jumped, he wondered if she wanted him to bear witness, as accusation or retribution, making him feel her pain and turmoil.
Earlier, Dan told Lori the route he took on the subway from King Street, a station near his condo apartment, when he worked late, worried about a disgruntled client, or didn't feel like walking. As he read the Wall Street Journal and sipped coffee on a cement bench in Dundas Square, he wondered if Lori was upset at him. Then one night, as the night grew chillier and quieter, and the drizzle turned to rain, he thought he saw Larry walking purposefully past Dundas Square. But he couldn't believe his eyes. Why would Larry be in Toronto, a thousand miles from home, in a city he despised during the Sacred Heart School Grade Eight Toronto trip?
Why would Larry, dressed formally, in an overcoat, be walking along Dundas Street in Toronto? After all, he was a high school teacher in their hometown of Beaverbrook. But he recognized him from his awkward walking gait, his nervous tic, his squint, as he constantly adjusted the position of his glasses. Dan pressed against the wind and the chill hurried across Yonge-Dundas Square, following after.
"Larry, what are you doing here?"
"I'd ask the same, but—"
Larry was surprised to see him. Dan looked good—wasn't dressed as if he was taking a hike through the bush around Beaverbrook. He was actually wearing a pair of fine shoes, not scuffed muddy runners, and a suit, which surprised him, although he had heard he was working in financial services in Toronto. They sought shelter beneath the pavilions and open-air structures in Yonge-Dundas Square.
"I was talking to Lori, and she said—"
"Lori is gone. She ended her own life."
"What?"
"Listen, she was messed up, and it was bound to happen sooner or later."
"I got the impression she had personal issues, but she sounded like she was on the right track, back in school, studying at York University, working towards a career as an art teacher."
"After she says she killed her father, yeah."
"She mentioned your father passed."
"I told her to shut her mouth, but she insisted on a confession. I did the best I could to stop her from confessing to the police."
"You should have encouraged her."
"Encouraged her? You think?" Larry forced a laugh. "I just came from the precinct to answer a few of their questions. I had to sign for her body and belongings, etc. Listen, whatever she told you—"
"She didn't say much."
"Good. The sooner you're able to forget Lori, the better; it will mess with your head to think about her." He dug his hands into his overcoat and pulled out an engraved silver ballpoint pen. "Here. The police gave me this. They found it in her coat pocket. This pen has your name engraved."
"Your father gave me that pen—at our graduation. I thought he gave one to everyone."
"I don't remember receiving one. You must be special," Larry said, as he again emitted a forced laugh. "Now, if you don't mind, I have to clean her apartment and handle business with her landlord."
"Do you need help?"
"Definitely not."
Larry didn't need his consolation or companionship, and now Dan wondered what motivated him to make the offer. Meanwhile, Larry marveled at Dan's transformation into a city slicker from a small-town life of drifting from job to job, in northwestern Ontario, where he could never seem to decide if he was an Italian immigrant, like his father, or an indigenous Cree from the nearby reserve, like his mother. Dressed in funereal style, Larry walked through the night and drizzling rain and fog, striding along Dundas Street towards Lori's bachelor apartment in the inner city.
"I remember you choking her," Dan shouted. Larry turned around while he walked backward.
"Are you talking about my Darth Vader impersonations?" Larry shouted beneath the street lanterns on the darkened sidewalk of Dundas Street East.
Dan realized it was a cruel and heartless thing to say, even if true; Larry's sister recently passed. The experiences to which he alluded occurred when they were children. "Sorry for your loss," Dan shouted.
Larry shrugged and turned around. "She really liked you—in fact, she loved you, but our father warned her against you. He thought you were a loser, a wayward Indian, and he ordered her to steer clear—wisely."
Rage overtook Dan, who chased after Larry. He tackled him to the ground and pummeled him with his balled fists until he split his lip and his nose bleed. He realized his primitive emotion overwhelmed the better part of his nature. He apologized to Dan, helped him to his feet, and told him he was sorry for his loss. After he loaded him into a taxicab, he headed back down Dundas towards Yonge Street, through the rain and darkness, punctuated by the streaking lights from the bustling traffic downtown.
The memory of Lori lingered. Dan couldn't forget Lori as a child when he, a commando on a raid to rescue his collectible comic book, went into the basement. The image of her there and in the subway lingered with him. Whenever he rode in the subway in Toronto, whenever the train roared into the station, his heart and temples pounded and he was short of breath, filled with fear and self-consciousness. Dan felt afflicted—haunted by the image of Lori leaping in front of the speeding front car. He feared somehow the same fate would befall him. Public transit was his preferred mode of transportation, and he did not enjoy driving in the city. Still, although he bemoaned the expense, he bought an oversized SUV with poor gas mileage, which the salesperson reassured him had the best safety record.
John Tavares' short fiction has been published in a variety of magazines, alternative publications, literary journals, quarterlies, chapbooks, and anthologies, online and in print, including Blood and Aphorisms, Plowman Press, Green's Magazine, Filling Station, Whetstone, Broken Pencil, Tessera, Windsor Review, Paperplates, The Write Place at the Write Time, The Maple Tree Literary Supplement, The Writing Disorder, Gertrude, Turk's Head Review, Outside In Literary and Travel Magazine, Bareback Magazine, Rampike, Crab Fat Literary Magazine, The Round Up Writer's Zine, The Acentos Review, Gravel, Brasilia Review, Sediments Literary Arts-Journals, The Gambler, Red Cedar Review, Writing Raw, Treehouse Arts, The Remembered Arts Journal, Scarlet Leaf Review, Ginosko Literary Journal, Riverhawk, Quail Bell, Adelaide Literary Magazine, Grey Border's Magazine, Free Lit Magazine, Montreal Writes, Yarnswoggle, Queen Mob's Tea House, Westview, New Reader Magazine, Event Horizon, IO literary Journal, Fishbowl Press, Otherwise Engaged Journal, Mobius, New Texas, Qwerty, Oddball Magazine, BlazeVOX, Celestal Review, Bombay Review, Nude Bruce, The Account, The Elixir Magazine.
Following journalism studies, his short stories and creative nonfiction were published in The Siren, then Centennial College's student newspaper and his articles and features were published in various local news outlets in Toronto, including community and trade newspapers like the East York Times, the Beaches Town Crier and Hospital News, where he interned as an editorial assistant.
Born and raised in Sioux Lookout, Ontario, John is the son of Portuguese immigrants from the Azores. His education includes graduation from 2-year GAS at Humber College in Etobicoke with concentration in psychology (1993), 3-year journalism at Centennial College in East York (1996), and the Specialized Honors BA in English from York University in North York (2012). He worked as a research assistant for the Sioux Lookout Public Library and as a research assistant in waste management for the SLKT public works department and regional recycle association. He also worked for persons with disabilities at the Sioux Lookout Association for Community Living.