It was an arranged marriage between my sister Jadesola and Muyiwa. Mother knew Muyiwa's parents well enough, his father was the former Minister of Petroleum in Nigeria and his mother had been on the front page of "Vanguard Allure Magazine" several times. She is one of the influential women in Lagos and mother had met her several times at parties where their friendship was struck, then blossomed. It was in one of those parties that she met Muyiwa, when Jadesola came home for holiday and she took us along to one of those parties. Jadesola and I hated those parties and Dad complained so much about Lagos big women parties, that buying "aso-ebi" worth thousands of dollars was often too extravagant. Father had once said that the kind of money should be channeled into better things; he said it the day Mother told him she was buying "aso-ebi" worth five thousand dollars for the Oba of Lagos son's wedding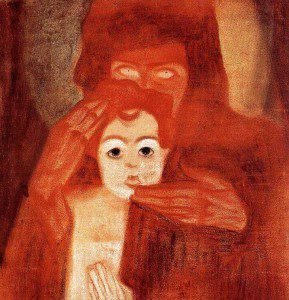 'Fisayo that is too much, just because the Oba of Lagos' son wants to get married'.
'Demola , their party is not for poor people , it is for rich people, do you know who the kings son is getting married to , the Ooni of Ife's daughter , these are the high class people in our society , their children just don't marry a nobody in our society.'
It was in the Oba of Lagos son's wedding that Jadesola met Muyiwa. Muyiwa manages his father's business and he has talked on several occasions in many of Nigerian Newspapers about the family's business. Many entertainment magazines have reported the several women he had hanged out with in the past, many of whom are from his class. One entertainment magazine even labeled him as one of the most eligible bachelors in Nigeria because of his family's wealth.
During the Oba of Lagos son's wedding, I watched the way he looked at my sister with warm, calm eyes. My mother saw it and encouraged it because she knew who Muyiwa's parents are. She was the one who invited Muyiwa to our house at Lekki, not Jadesola. It was her that insisted that Muyiwa should take Jadesola to dinner to know her better, it was her that gave Muyiwa jadesola's address in London, so when Muyiwa went to London, he visited Jadesola. Muyiwa bought many gifts for Jadesola and mother was always happy about it.  She knows Jadesola doesn't love Muyiwa but she encouraged it saying
'I didn't love your father when I first met him but I know he was the right man for me'
  Two months before Jadesola wedding, mother, I and Jadesola went to the popular Balogun market in Lagos to pick the Aso-ebi – Hollandes – for the wedding ceremony.
*******
The traffic in Lagos was heavy on Saturday. Mother asked the driver to increase the air-conditioner of the car, instructing her to drive with care so that those reckless danfo drivers will not bash the car.
'If my car is bashed, I will deduct the money of the repairs from your salary, you hear me, se o gbo'. Mother had shouted.
Mother had told the driver to park at the entrance of the market as she shouted loudly.
'We will hire alabaru to bring the clothes to the car' Mother and these burden bearers I thought.
We moved through the market as we had body contacts with many passers-by, the traffic in Balogun market is always heavy and you have to squeeze your way through. Balogun market is the busiest in Lagos. People come in and out of Lagos to buy clothes and other personal effects. We went to the biggest store of Mrs. Atinuke who bought Vilsco Hollandes and sold same to many across Nigeria. Mother had told her on phone that she wanted the most expensive Hollandes for the marriage with Swiss lace.
Mrs. Atinuke smiled into mother's face as we entered her store shouting at one of her workers
'Give them seats and stop looking like a moron'
Jadesola was not comfortable with the woman's words; I saw it on her face but Mother's words was quick to distract me.
'My daughter Jadesola is getting married. You know her, the one who just returned from London' Mother said pushing Jadesola to greet Mrs. Atinuke.
'I remember her, you know she is your carbon copy not Omowumi her sister. The last time I saw her was at her graduation from Atlantic hall. Children of nowadays see how they grow.'
'Mrs. Atinuke, I had to practically drag her back home to come and get married, as all they know is study, study, I told her father if she is not ready to get married then he shouldn't give her money to go to Princeton University for her Masters, she must return home first, marry before going to America for any masters in Princeton, that is what responsible children do, give their parents Grand Children before going for Master's degree'.
'Mrs. Subomi , that is what I told my daughter too but she has refused to get married  at the age of thirty-three ; she sat down in America telling me she is teaching African Science in one University ,ki lo kan, what is  her business with African Science, she is failing in her responsibilities ,settling down to get married , if I didn't sleep with her father , will I give birth to her  only God knows what the education of our Children is turning them into.'
'That is what I am concerned about, the Children my daughter mingles with, if not for her Fiancé Muyiwa who goes to London often and told me what kind of people my daughter is frolicking with I won't have believed.'
'My concern now is how my own daughter will come home to get married. Mrs. Subomi, I am so worried why a young lady like Salewa does not want to be married'
'Tell her a lie to lure her home and seize her passport until she gets married, that was what I did to Jadesola until the marriage was over before returning to America'.
One workers brought the Vilsco Hollandes and the Swiss lace giving it to mother
'The Hollandes is two-hundred and fifty thousand naira while the Swiss lace is three hundred thousand naira'
'Mother that is too expensive, my friends in London won't buy it'.
'Jadesola , keep your mouth shut, do you think we came to buy clothes for those your mushroom friends whose fathers have no important name in this country, I am taking five to Sogun of Ogbomosho, five to Alake of Egbaland and other people who have relevance in this our land'.
 I watch Jadesola looking quiet but obviously angry.
'Mrs. Atinuke Could you imagine. My own daughter mixing with low class people in London. She has not learnt from me and didn't bring a picture home that Margaret Thatcher's granddaughter is her classmate, she is now showing me her British boyfriend  whose name I can't relate with, she says his father owns a flat in London,  eri nkan, why then did we send her to such an expensive school in the United Kingdom. I told her if she dares bring such a low class to this country I will disgrace her at the airport'.
'Mrs. Subomi, we have to take it calm with these children'
'Not with me Mrs. Atinuke, it is because you have taken it calmly with your daughter that is why she has stayed in America teaching African Science. If Jadesola didn't come back home, I would have used prayers to bring her back home so that she will return and marry Muyiwa , a man of her class here. Did we raise her in a flat? How can she now marry a man who was born in a flat, her father's mansion in London is one of the most expensive'.
A month to Jadesola's wedding, that night Jadesola told her mother that she wanted to stop the wedding because Muyiwa had slapped her when they went shopping to buy kitchen utensils for their new apartment bought by his father at Banana Island
'You are mad Jadesola, you want to end which wedding, didn't your father slap me a night before we were wedded and are we not living peacefully. If a man slapped you in a relationship it is a normal thing experience'.
Jadesola stared at Mother's, tears coursed down her face as I tried to help her wipe it off.
'If you try it, you won't have me as your mother again, you better learn from her because soon you will be joining her, I won't have my friends abusing me just because I have daughters who are not yet married and if you dare bring a man whose father has no Prestige you will see what I will do to you'.
*******
Two days after, mother asked the event planner to come to our house and I heard her discussing with the light complexioned woman.
'I want this wedding to be the talk of the town in Lagos, you have to invite all these celebrities read about Newspapers in this Lagos , you know the President of this country is coming and I don't want the President to think we the Sugbomi's cannot organize a proper party for the world to admire.' The woman nodded smiling into mother's eyes
'I won't disappoint you Madam.' Mother nodded in excitement.
A week before the wedding, Muyiwa and Jadesola had a quarrel over the phone and Muyiwa banged the phone on my sister. When mother heard of it she shouted at Jadesola
'Call him right now and apologize , do you want to disgrace this family, for Muyiwa to tell us he is not marrying you, so that the whole world can see that we have a disgraceful child for a daughter and all your father's business associate to laugh at him at every business meeting.' Jadesola shook her head as tears flow down her eyes
'Why are you crying Jadesola? For the world to think I have beaten you, did I touch you?'
'No mummy', Jadesola said in the mist of her tears
I escorted Jadesola to Muyiwa's apartment, when he opened the door he was drunk and reeking of marijuana with the stub stuck between his fingers the middle of his finger
'I know your mother will ask you to come and beg me because of who my parents are in this country ,she has no option but to throw you back into my arms. I bought a yatch in your name at Lekki, didn't I Jadesola, I bought a house in your name at Washington DC and my father has given us a beautiful present of all, a house on Banana Island.'
Tears flow down my sister's eyes as I held her
'I don't want it, take it back '. She shouted
'You will have to tell your mother that'. Muyiwa shouted as he smashed the bottle of beer on the floor. Jadesola and I ran out of his apartment. We narrated our ordeal to mum and her response was,
'He is just angry; you will see he will soon calm down'
The next day mother called Muyiwa and he denied ever doing that in front of Jadesola and me.
'Ma, why would I do that to Jadesola, she is my life. I have never had a drink in my life and don't even know what they call marijuana
'I said it, a boy from such a decent home like yours should not be involved in such. Newspapers in this country will make a lot of money with such news. Is it not the bad news of rich men in Nigeria that boost the sale of newspapers? Muyiwa don't worry I will talk to her.'
When mother dropped the phone she told us what Muyiwa had said and Jadesola insisted
'Mother he was drunk'
'Jadesola maybe he was sleep-walking that is why he behaved that way, you must marry him quickly , so that he will stop that attitude , you know when a man gets married he becomes a different person.
Jadesola stared at her mother in disbelief as she went into the kitchen to give orders to the cook about dinner. Mum held her hand but she immediately broke free. I knew she is into an arranged Marriage, mother's arranged marriage, a marriage to please the class we were born into, that was what mother wanted.
I decided to wait for dad and discuss the matter with him. After dinner I waited for mum to go upstairs before going into the Library to speak with dad; to talk to him about Muyiwa. He sat down and listened to all I said with keen attention.
'Tolani, you know it is your mother that is insisting on the boy and I asked your sister and she said she likes him.'
'Daddy, Jadesola does not like the boy, mummy just wants her to marry Muyiwa because his father was once the Minister of Petroleum'.
'Go and call Jadesola for me.'
'You are not calling any Jadesola.' Mother shouted entering the Library'.  I knew then she must have listened to all I told daddy
'I have told you Demola, you are the one turning our daughters into spoilt brats. Do you want them to come to us after they have gotten married begging for money.'
'Fisayo, you know I don't mind, when I married you, your parents were very poor and ….'
'Is that why you don't want your daughter to marry into a decent home, omo baba olowo, son of a rich man, is that why you are rubbing on my face before my children'.
'It is not that fisayo'. Dad pleadingly wants her to understand.
'Tell Tolani all of it , open your mouth to tell her you married the daughter of your father's driver , tell them, I don't blame you since you don't know what poverty is, that is why it is easy for you to want to push your daughter into it.'
'Fisayo, you are taking this matte rather far'. I do not mean it the way you've taken it.
Father walked out of the Library as mother stared at me in anger
'This is what you always want every time, a fight between your father and me. Are you satisfied now, se o ti ri?'.
'Mum!'
'If you call mother and don't shut your mouth there, I will be totally cross with you. And I am doing is for your good, can't a mother want good things for her daughter'.
The next day I realized mother had resolve things with daddy and has his permission to continue with the wedding plans.
*******
On the day of the wedding, mother called the Jadesola, I and her friends while at the beautician's, that she should dress Jadesola up quickly not because the Oba of Lagos will be at the Church service and the King shouldn't be waiting for Jadesola, rather, Jadesola should be waiting for the King before entering the Church'. This was really surprising, as I thought mum wanted everything done in good time so as to be in church early enough.
 Mother was not impressed with the crop of friends Jadesola invited to her wedding. Everything they did appeared to irritate her. She looked to cringe each time they laughed or showed any form of excitement. It is right to say even the clothes they wore were at best not fit for her daughters' wedding.
'Omo yi o jo mi, this girl doesn't take after me. When will she learn to always move with people of her class'.
Things were later hurried up and mother had her way with everything on the day of Jadesola's forced wedding. Mother was everywhere smiling and warming her way into the hearts of the guests that wore the same clothing as her, not giving the needed attention to others. My sister could do little and was saved by the wonderful reception my dad gave to everyone; if only to save her face.
*******
A month after Jadesola's wedding with Muyiwa on their return from honeymoon in Dubai, something unexpected happened. She realized Muyiwa's was spending too much time with only God knows who on the phone, and the way he got chatty left her feeling it must be another woman on the phone. She left him to finish and ask calmly whom he was talking with all along.
'What on earth is your business? 'His fit of rage obviously revealed in the tone of response
'I only wish to know, after all I am your wife'. Jadesola's response was calm but expectant.
This was what transpired and painfully resulted in the beating she received from Muyiwa. I could not hold back my tears but mother was dry-eyed, lacking the least emotion indicating some sort of solidarity.
Jadesola shouted at her
'Mother I want to end this marriage. I am tired of Muyiwa and I want to go to America.'
'Jadesola and you behaving this way will make me release your passport, for you to go to America and study for that PhD that you have always wanted. Until you are Pregnant for Muyiwa, you won't be going anywhere. Do you want to disgrace this family and have my friends say that I have a daughter who can't live in a man's house'.
'You are the one that pushed me to it, I only met Muyiwa for five months and the next thing you are shouting is marry him ,marry him'.
'What it is the relationship between a man and a woman if not marriage?'
'Mother after all your education; I can't believe you could speak this way.'
Mother slapped Jadesola across the face, leaving welts from the impact.
'Is it me that you talk to like that, just because I want the best for you, Have I asked too much as a mother?'
Jadesola picked her handbag as left the house tears running down her eyes. Mother stared towards my direction as she said
'I won't take any nonsense from you.'
A month after a call came through to the house; it was mother that picked it. Jadesola had been killed and her corpse lain at a Mortuary in Victoria Island. She had a fight with her husband that morning and he pushed her from the fourth floor of their apartment, after which and she fell off the railing downstairs. Mother screamed herself hoarse.
'Muyiwa has killed my daughter for me, Muyiwa pami lomo ha, this is unfair.' Tears ran down mother's face'
'What will I tell her father, kini ma sofun baba e, Muyiwa what you did is evil'.
Mother ran out of the house shouting at the driver to take her to Muyiwa's apartment, I stood at the staircase tears flowing down my eyes.
---
photo credits: eurocles.com