As a ten year old, my knowledge of geography was sketchy. I had still not been  introduced to that arduous task of locating any random city in any obscure corner of the world and then point them down on a blank geographical map by writing their names in a clean hand. We used to call it 'map pointing' in school, whatever that meant. So in 1990 when my father bought our tiny, two bedroom flat in Salt Lake City, located in the eastern fringes of Calcutta, my patchy geographical knowledge hadn't yet acquainted me with the other homonymous city that existed in another corner of the globe. It was much later, when I had started that arduous task of 'map pointing'  did I come to learn that Salt Lake City also happened to be the capital of the state of Utah in faraway USA. By then, our Salt Lake City had acquired the status of being one of the fancy neighbourhoods of Calcutta, having traversed  its momentous journey from its shoddy days of being clusters of several salt water, low-lying, marshy lakes that gave the township its eponymous name. The planned township, divided into sectors and blocks, soon witnessed a massive realty boom with majestic bungalows and apartment blocks coming up along tree lined roads that had service lanes run in parallel to them, a first of its kind in this otherwise chaotic metropolis. The effect was rather silly, for it made the rest spuriously believe that the township was meant exclusively for the affluent. So, when my mother would shop for cheap household wares from the vociferous hawkers jostling along the congested pavements of  middle-class Hatibagan, the seller, upon learning that his buyer was a resident of the satellite township would ask in wonder, "You must be rich. What brings you to Hatibagan then?", making my mother break into peals of laughter.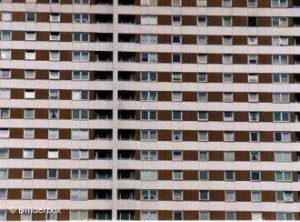 I call my parents' flat tiny because spatially, it was much smaller to the flats then owned by the parents of my school friends and way smaller to the flat that my husband and I now jointly own  in Singapore City. So, if one stepped inside my parents' flat, one would find the drawing room, my parents' bed-room and my bed-room, all aligned one after the other like coupes inside a railway carriage. A small, square shaped space separated the drawing room from the bedrooms that had a round dining table placed on it. However the table was used for dining purposes only when we had guests around because on other days we liked to eat both our lunch and dinner in the drawing room, sitting squatted on the floor and watching television as we devoured our food. Either sides of the dining area were flanked by the kitchen and the only wash-room of the flat, so that if I wanted to use the wash-room at night I had to walk across my parents' bedroom, thereby  making them keep the door  ajar even after they were asleep. During my pre-teens when I had just about attained puberty and had learnt about copulation through hearsays from friends but largely through my biology lessons in school, on nights when I had to use the loo, I would avoid looking at my parents, fearing I might find them in an objectionable posture. However I couldn't stop myself from hearing things though, for my ears would be fed with  a sound, like a dull drone, rising and falling like crests and troughs in a wave. My mother, exhausted from the day's chores would, once in bed, fall asleep in no time and once asleep would begin to snore loudly, inhaling and exhaling, producing a rhythm like crests and troughs, completely oblivious to the disruptive effect it could have on the person sleeping beside her, that is, my father, who, on his part, would sleep peacefully; the effect of my mother snoring upon his supine body, that of a naught. Years later after having got married when I was yet to move to Singapore and I, along with my husband would occasionally spend a night or two with my parents, I too would keep the door of my bedroom ajar, in spite of the fact that it was the only room that boasted of some kind of privacy by virtue of it being at the far end of the railway carriage like flat. I cannot explain the reason behind my rather  puritanical act. Perhaps it was triggered by a sense of my suppressed  guilt, having seen my parents all their lives reserve the luxury of privacy exclusively for their daughter, at the cost of their own privacy.
My bedroom opened to an oversized, roomy balcony overlooking the unkempt park of our apartment complex that had bushy shrubs skirt its bed of worn grass. Three rusty swings that creaked every time a toddler swayed on one of them, a rickety seesaw  and a slide and climber that had paint wearing off them were the only recreational equipments in the park; in the centre of which was a badminton court laid in concrete with its ever fading markings and perennially non-existent nets. Cracks, formed in the concrete, saw stiff blades of grass poke through them during monsoon. These days, whenever I am on holiday to Calcutta in winter, I have found the concrete stretch transform into a volley ball court where clamorous young boys play till late into the evening under a brightly lit halogen bulb. A jute rope, separating the boys into two teams would be tied to the iron posts meant originally for the net.
A part of one of the walls of my parents' bedroom had been taken down to make way for a tiny room, no bigger than a walk-in closet, but big enough to just about fit a single sized bed. It was in this room where my grandmother lived, whose funeral ceremony I have come to attend from Singapore.
Today being the thirteenth day since my grandmother's death, a small marquee has been put up in the park of the complex, where my father's elder brother, who had lit the funeral pyre, is performing the funeral rites under the supervision of a dhoti clad priest. Coarse canvas, spread over bamboo scaffolding, formed the roof of the marquee, while its four sides were covered with translucent, soiled cloths that had probably seen whiter days. As I sat on a chair watching my uncle repeat the vedic mantras recited by the priest, who was rolling the unpronounceable Sanskrit words as though he had come memorising them, I remembered about my last visit to Calcutta in December.
My memories of my grandmother from that visit are that of a woman, small and shrivelled, sitting on her bed with her back hunched against the wall, counting the beads in her rosary, kept inside a khadi pouch that had draw strings run inside the hollow of its inner hem. I, along with my other cousins called my grandmother thamma, a washed down version of thakurma, the  father's mother.    
Having learnt about our new apartment in Singapore, thamma would politely inquire, "Your mother tells me you have bought a house there."
She couldn't pronounce Singapore, calling it a pejorative Shinghipur instead, much to my ire. Hence, whenever she had to take the city's name, especially in my presence, she would conveniently use its adverb referring to it as 'there'.  
In reply I would only nod my head. I preferred to converse with  thamma  in nods but largely in monosyllables, using 'yes' or 'no', for I hated talking in a raised voice, in spite of thamma  rapidly loosing her hearing ability. It was only when she was not able to hear at all did I make an effort to talk loudly to her but that too with much reluctance. Even my job as a school teacher hadn't made my voice go all strident, making me talk to my class in a pitch that was low but steady enough for my students to hear clearly even from the last seat. It was my mother whose voice would steadily rise in pitch every time she spoke to thamma. In fact talking loudly was an attribute that  had become second nature to my mother, so much so that even when she spoke to a person with normal hearing faculty, she would do so in her raised pitch. On occasions that she did speak softly to me or anyone else for that matter, I knew something was troubling her deeply.
"If you run the tap, do you have water come out of its spout?," thamma would ask curiously, eager to know if my apartment was supplied with running water.
"Yes,"  I would reply. But my answer somehow didn't seem to make her happy, as if the knowledge that my apartment was equipped with the same amenities that her son's flat was, which to her was nothing short of opulence, was neither expected nor accepted by her.
"Is it in the third floor like this one is?," she would further inquire in her quivering voice.
"No."
This time my answer in the negative seemed to please her  for I saw a faint smile mushroom on her chapped lips. Believing that my apartment was floored in a storey lower than that her son's flat was, she would nevertheless wait to confirm the same from me, prompting me to reply, "Fourteenth floor."
"What?" she would ask by bowing her reed thin body forward as if by reducing the physical distance between me and her by a few inches, my words would become far more audible to her.
"Fourteenth floor," I would holler.
Upon hearing my reply, her smile would slowly disappear, like the summer sun disappearing in a shroud of wind-borne clouds gliding out of nowhere. Her flaky lips would part  into a small gape  before her eyes would stare stonily at me for a while. Then she would lift her head, wobbly like a bobblehead doll,  and stare blankly at the ceiling as though she were trying to gauge the height of a fourteenth floor apartment. As I watched her limp her way back to her room, hunched, murmuring 'fourteenth floor' in her tremulous voice, the loose end of her saree, a sheer cotton weave, would  follow her frail frame along the alabaster floor, like the train of a bride's veil. At ninety-four, arthritis had inflamed her knee joints remarkably, making her walk with a pronounced limp.
During the last decade, I could remember only two occasions when  thamma had ventured out of this flat. The first was during my wedding, held at a neighbouring community hall, seven years ago and the second was six months back to an infirmary where she was admitted for a fortnight after complaining about diseases that were, according to my father, an offshoot of her senility. Ever since her return from the hospital, my mother said, thamma underwent a steady deterioration, finally resulting in her death thirteen days back.
In spite of having migrated to India in 1962 from Bangladesh, then East Pakistan, I had never seen or heard thamma recall or refer to her native land, not even in passing. It was my father who was a veritable source of details, often documenting his, my uncle's and thamma's journey to India, fleeing religious persecution in their predominantly Muslim village in the Dacca district. My father's paternal uncle, having already migrated in 1960 was settled in Hasnabad, a strategically located village, caressing the banks of the Ichamati, a river that forms the boundary between Bangladesh and India. Far from being a back-of-the-beyond village, Hasnabad was a bustling hub, especially with the Calcutta Suburban Railways extending its broad gauge track till the village in 1962, making it easily accessible from Calcutta. It was there, within the railway station premises that my father's uncle had set up a convenience store that sold everything from edible oil to lock and key.
"We were lucky," my father would say, repeatedly thanking his stars "else we too could have been amongst those killed in the Marichjhapi massacre."
My father would refer to his mother, brother and him as 'we' against the teeming others, the less fortunate ones, who were part of the mass exodus from erstwhile East Pakistan. Uprooted and displaced, many of them, were reduced to paupers by the time they had set foot in West Bengal. My father's childhood friend Deben, who, my father described as having a face freckled with scars left from small pox, was feared to be amongst those hapless refugees, for when he and my father had separated in Ranaghat after having travelled together to the Gede rail station from Bangladesh, the friend had promised to meet my father in Hasnabad. But my father, never having heard from him, feared he too might have been amongst the other displaced refugees who were abominably abandoned by the local government. Unable to accommodate the refugees, the government had packed  them off to refugee rehabilitation camps at Dandakarya in central India and the Andaman islands where many, according to my father, later died from hunger and malaria. Rootless, these Bengali refugees, with their allegiance, still lying firmly with anything Bengali, demanded to be resettled in West Bengal. So, when in 1978, much against the wish of the newly formed Left government, many of these refugees had resettled in Marichjhapi, an uninhabited island in the eastern borders of the Sundarbans, the police, it is alleged, upon orders from the higher authorities, had opened fire on many of the settlers, leading to a massacre- a ghastly incident that I came to know about in detail, years later, while reading Amitav Ghosh's The Hungry Tide that formed part of my Indian Writing in English paper during my post graduate days in the University of Calcutta.
In spite of the spectre of fear looming large in my father's recollection of his life in Bangladesh and his subsequent escape from there, yet every time he spoke of his native village, his words would be steeped in nostalgia. His tiny village under the  Nababganj police station stood apart from the neighbouring village  by a few metres. Separating the two was a huge wetland, almost the size of a pond, that saw its banks brim over every monsoon, thereby flooding either village with equal fury. So, while recounting his journey from Bangladesh to Hasnabad and finally to Salt Lake City, my father would symbolically put it as 'the journey from one wetland to another.'
Widowed very young when, according to thamma, my father was merely a 'mewling infant' in her arms, I have never found her talk about or mourn the death of her husband either. And yet it was not as though her memory were failing her. For when my friend Poulomi would visit me every December, the month when I would visit Calcutta as part of my annual vacation,  thamma, even though unable to recall my friend's name, would, without her glasses on, recognise my friend's face without much deliberation. She would place her pallid fingers before my friend's face as though she were about to grope Poulomi's face to feel the features. Squinting her eyes, a smile would spread on her lips, exposing her toothless gum, when she, upon recognising Poulomi, would utter "the friend from Siliguri", referring to the sub-Himalayan town where my friend hailed from.
                                                      ***
My mother, with her ever pleasing smile and hospitable demeanour was attending to relatives and guests who were trickling in to pay their last homage to thamma. In her starched tangail saree, red and white bangles and vermilion powder adorning the middle part in her hair,  she was the quintessential Bengali wife. The only aspect that looked out of sorts in her otherwise perfect get up, was the colour of her hair- a dazzling auburn. Contrary to what most people thought, my mother seldom visited beauty salons to dye her long tresses; the hideous colour was a result of periodic conditioning of her pre-maturely greying hair with henna.  And yet in her pale complexion and diaphanous skin, she was still looking beautiful, as always, in spite of the apparent garishness that her hair had acquired over the years. So my uncle's  three year old grandson, who, as I sat inside the marquee, was going around my chair in continuous cycles as if he were riding a merry-go-round, addressed my mother as the 'foreigner grandmother' for he believed 'red hair' to be typical to any white foreigner.
Another chair was placed just behind my uncle, on which was seated a portly woman. Everything about this woman was plump- plump face, plump torso, plump she. Even the frame of her glasses was a perfect round, adding to her overall plumpness. Unlike my ever smiling mother, I have seldom found this woman smile. In fact I have not observed any physical change in her over the last several years, excepting for the girth around her waist. With its indomitable circumference, it is a mass of pure adipose, so that when she sat on the vinyl chair, I feared the poor furniture might cave in from her enormous weight. This plump woman is my aunt, my uncle's wife. Being the elder daughter-in-law of the family, it was now her turn to recite the mantras which required her to squat on the floor like my uncle did. But she insisted she sat on the chair. My guess was, if she squatted on the floor, she would need the help of two people, leaning on whose arms she could rise.
 Almost all the guests who had arrived, brought garlands woven out of jasmine, bunches of fragrant white lilies and packets of sweetmeat with them, a custom that has almost become mandatory for guests visiting a funeral ceremony. It made me wonder the purpose behind such a perfunctorily formal gesture, for the dead is no more alive to savour the sweets and the bereaved, mourning the loss of their dear one, wouldn't ideally like to eat sweets owing to the fact that it is normally eaten to mark the celebration of a happy occasion. Hanging the garlands on an ornately framed photograph of thamma, kept on a chair that acted as a make-shift table, my mother shoved the lily sticks down the narrow neck of two copper vases standing on either side of the photograph. As the incense sticks burnt spreading their sandalwood fragrance, thin rings of smoke spiralled up clouding thamma's image. And yet through the cloud I could see her eyes, behind the thickly framed glasses, bearing the same stony stare that they had borne, upon learning about my fourteenth floor apartment. Her head was covered in a veil by the loose end of her saree, an off-white tussar silk, with bottle green paisleys embroidered on its border. My mother had bought her the saree so she could wear it on my wedding. On her neck was a gold chain that had small gold beads woven into a single thread so it looked like a chain made of golden pearls.
Neither my mother nor my aunt had ever received any jewellery item from thamma as a gift. In fact I do not know if she ever possessed any jewellery or anything that was part of a family heirloom. Apparently, when she was about to flee Bangladesh, she had gathered all her jewellery into a wooden box and deposited it to a relative who was supposed to migrate to India later. But in 1971 when the relative had fled the country during the Bangladesh Liberation War, she was apparently looted by miscreants at the border and my thamma's jewellery was gone forever. However thamma refused to believe the relative's version,  telling my uncle in private that it was a 'ploy to hoodwink' her.
According to my aunt's version though, thamma did possess a long gold chain that was designed in the shape of a scorpion, so thamma used to call it 'the scorpion necklace.' While in Hasnabad she used to always wear the chain, as though she were flaunting her only piece of belonging that was a relic of her life in Bangladesh, often paying no heed to my uncle's repeated warnings about thieves and snatchers who were rampant in the locality. And so the story goes that a thief, eyeing the dazzling yellow metal, had been following her for long.  So one night while she was asleep in a room in their tin-roofed, rented house that stood next to the road, a thief had stretched his arms through the open window in an attempt to snatch the chain but her neck was beyond his reach. As a ploy he had sprinkled dust on her face, making her jerk out of her sleep. Bewildered, she unsteadily rose from her reclined position when the thief, taking advantage of her grogginess and the darkness of the night had dexterously snatched the chain in a trice. Thamma had apparently chased him for a few metres, running barefoot along the muddy stretch, panting, before giving up, kneeling down on the road, crying, "My chain, my chain. It is gone." The hustle had woken up the others in the house but by then it was too late to look for the thief.
Following this incident thamma would curse her lot, often ranting that even her lone piece of jewellery was gone.
"I don't have a husband. Who would buy me jewellery now?," she would wonder aloud.
When my uncle would remind her of his several warnings, that all went insolently unheeded by her, thamma, whining, would contemptuously ask her son, "Just because I'm a widow, does it mean that I don't have the right to wear jewellery any more?," alluding to the archaic custom when widows were forbidden from wearing any kind of jewellery to adorn themselves.
With time her rants grew so inexorable that tired of  her litanies, my uncle, upon getting his job started saving a small amount from his already paltry salary. A year later when he had saved enough, he bought her a gold chain that was way smaller, both in size and in weight, in comparison to the 'scorpion necklace', making thamma snub the jewellery by seldom wearing it. It was upon my mother's entreaties that she had reluctantly worn it on the day of my wedding when this photograph was shot.
                                                            ***
Two days from today, my parents and my uncle and his family would  ceremonially break their abstinence from eating any non-vegetarian food following the death of my grandmother, by eating fish for the first time in two weeks. The community hall of our apartment complex had been  booked where the invited guests would be served with rice and fish for dinner later that evening, the same evening when I was scheduled to take the flight back to Singapore. Unlike the widows of her age who religiously adhered to the regressive custom of abstaining from eating fish and meat, my thamma loved her fish on her plate, so much so that on days when my mother would cook a vegetarian meal, she would scowl. However she wouldn't eat meat, eggs or even garlic and onion terming them as 'non-vegetarian' as though fish were vegetarian. So, if my mother cooked meat for us, she would dutifully prepare fish, cooking it in a mild stew tempered with cumin and green peppers to suit  thamma's palate. My grandmother would sit in the kitchen, parting her folded legs, on a flat wooden stool that rose just a few inches from the floor. Through the gap created between her folded legs that were placed wide apart, she would bow her head and eat using her hands from a brass plate, which, with its broad rim looked more like a flattened bowl than a dinner plate. The winters saw thamma eat lunch in our roomy balcony with her back against the mellow afternoon sun, savouring her meal of rice and fish for she apparently felt cold inside the kitchen. So on Sundays when my father and I would be home for lunch, my mother would scurry between the two ends of our flat, ladling spoonfuls of fish stew to thamma in the balcony and serving scarlet mutton curry to us in the drawing room, much like a waitress attending to diners simultaneously who are seated in two tables that are far apart. The result was that by the time, my mother would sit to eat her lunch, all the three of us would be in bed, resting, with thamma probably well into her routine siesta, so my mother would only have the mindless television soaps for company.
If my mother served thamma a vegetable broth, my grandmother would first prod the chunks of vegetables, to check their tenderness by placing a few chunks on her finger pads and pressing them against the tip of her thumb till they became pulpy which would qualify them to be eaten and if otherwise, she would display her wrath by promptly discarding the vegetables. Hence when my mother would cook harder vegetables like carrots or ridged drumsticks, she would pressure cook them first to soften them and then add to a vegetable mishmash so thamma didn't have trouble in eating them in her toothless gum.
Once when my mother had cooked a June plum chutney and thamma, upon prodding, had found the plum slices tough, she had bellowed in her rage, castigating my mother in her distinct Dacca dialect, "Even after so many years of marriage," she had blurted in a tone that was caustic and a voice that was grating like a cutter scoring a line on a piece of glass, "when it comes to cooking you are of no good." She had discarded the plum by flinging the slices into a spare bowl that she used to dispose of the inedible fish bones.
My mother, accustomed to thamma's tantrums, would dismiss her censure as one of her idiosyncrasies. But following this incident, whenever she cooked June plum she made sure to grate the fruit first before slow cooking it into a savoury syrup so it acquired a pulpy texture.
It was not as though my father or anyone for that matter ever compelled my mother to  silently bear thamma's tantrums, without complaints, day in and day out. She cared for thamma out of her innate sense of responsibility towards an elderly person who happened to be her mother-in-law. Indeed my father and thamma were not even in speaking terms, making my mother the conduit of communication between the mother and the son. Neither me nor my mother knew the reason behind their estrangement and I, on my part never bothered to delve into the matter either, believing it to be insubstantial and personal.
Earlier during the nineties thamma would stay alternately with my parents and my uncle who stayed in a flat that was a floor above ours.  So if thamma spent January with us, for February she would stay with my uncle and aunt and so on and so forth. Subsequently when my cousin, my uncle's son, got married and he and his  bride stayed with my uncle and aunt, my aunt, sighting the excuse of space crunch had conveniently passed the baton of looking after thamma entirely to my parents. But my guess was, my aunt, exasperated with  thamma's capriciousness had thought it convenient to wash her hands off the responsibility of caring for her mother-in-law, for there was indeed a  room in their flat that they could have easily spared for thamma.  
                                                                 ***
My aunt was mumbling the tongue-twisting mantras, that, as against the flawlessly distinct pronunciation of the priest, sounded incoherent to me, much like thamma's muttered litanies. Periodically when my mother would visit her widowed mother for a couple of hours on weekends, keeping thamma in my company, I would often find my grandmother mumble something under her breath. Upon careful attention, did I hear her rant one day.
"No body cares about me. Even Gayatri doesn't care," she would murmur my mother's name, before asking and answering her question, all in the same breath, "and why would she? I am, after all, the mother-in-law, not the mother," she would whimper like a suffering child.
Indeed thamma's capriciousness had become so relentless that the caregiver who was employed to look after my ailing grandmother during the last six months had complained to my mother, "I have never handled a patient so temperamental before." Irked with thamma's scathing remark at her she had wondered at the patience that my mother exhibited in dealing with thamma saying, "I do not know how do you manage to remain so calm."
It had so happened that the caregiver was applying a heated pad of damp, thickly folded cloth to thamma's arthritis inflicted knee joints when the door bell rang. My mother being tied up in the kitchen had asked the caregiver to answer the bell. Upon returning to thamma's room, when the caregiver, resuming her task, was about to apply the warm pad onto thamma's knees, my grandmother had angrily thrust the caregiver's hand with such a force that it hit the bowl of warm water making the liquid splatter on the caregiver's foot scalding its skin. Thamma, instead of being apologetic for her diabolical act, had, spitting venom, rebuked the caregiver, "I don't need your help. You go help Gayatri instead."
That evening while I was talking to my mother during my routine phone call to her, she had narrated the whole incident, presenting it as though it were a frivolous one. However towards the fag end of the ten minutes call, she had inadvertently got me thinking on an issue that I had never mulled over before and even if I had, it lay dormant somewhere in a corner of my mind. My mother, in her usually innocuous way had said that she and my father, in the absence of a son and daughter-in-law, would have to willy-nilly be at the mercy of caregivers when they grew old.
"Who will look after us?," she had asked, "Imagine I shouting at my caregiver like your thamma did today," she had laughed as though she shouting at a caregiver in her old age were a matter of joke.
In her apparently mundane words, my mother had unwittingly made me aware that after thamma, it were my parents, who, aging that they were, would require to be cared for, sooner than later. In doing so, she had seamlessly passed the baton of looking after parents from one generation to the next, that is, from my parents' to mine.  
                                                           ***
On the evening of day fourteenth since thamma's death, that is one day before I was to leave for Singapore, I was squatted on the floor of my bedroom when my mother came and stood facing my back so I could see her reflection on the mirror of the dressing table. She allowed her eyes to pan across the floor looking at the scattered  clothing and paraphernalia that I was packing in my brown luggage bag. Like always I was expecting her to lend me a helping hand. Instead she stood there with her downcast eyes as if she were engaged in a brown study.
"Don't go," I heard her saying. I turned around so I could face her now.
"I'm alone now. Don't leave," she gently implored, lifting her eyes to look at me.
Not since the first year of moving to Singapore when she would be occasionally sad at her only daughter having left Calcutta did I find my mother ever be anything but happy. In fact she was proud of my achievement as a school teacher in one of the prestigious schools in Singapore.
"What is wrong ma?", I asked, concerned.
She held the loose end of her cotton saree into a bunch while her right hand, holding the tip of the loose end, went slowly, around her left fist, forming concentric circles as if she were winding her saree onto an imaginary spindle.  
"With your thamma gone, I'm all the more alone now," she lamented, her voice so low that I could barely hear her words.
"Why? Do you miss her reprimands?," I teased her, hoping my banter would make her smile.
"When she was around, I would be occupied, cooking for her, attending to her needs," she said, her eyes hovering on the lemon yellow painted wall, "even if she did rebuke, there was at least someone to talk to," she mused, her pale complexion looking all the more diaphanous.
For someone like me who has hardly had to stay or take care of her urban, independent, working parents-in-law, when it came to deal with thamma's perpetual irascibility, it was beyond  me to either comprehend or fathom my mother's patience which was largely unwavering, refusing to snap even in the wake of thamma's vituperative outbursts. And now with thamma gone, when my mother was all by herself in her house, free, the fact that she missed her mother-in-law's company bore testament to the indelible bond, that I always suspected my mother had been quietly forging with her mother-in-law,  though she vehemently refused to accept it when thamma was alive.
Later that night I sat with my father and spoke with him at length. Ideally a two-bedroom apartment would have sufficed my husband and my needs and yet we bought a three bedroom one in Singapore. Being the only child of my parents, I was always of the firm conviction that it was my responsibility to look after them in their old age. With thamma gone and my father having retired from his job as a senior telecommunication engineer, I thought it was time for them to move to Singapore and stay with me and my husband. When I discussed my plans with my father, he smiled and started stroking  my head gently.
"When did my little girl grow up?," my father asked, his eyes looking overly affectionate as he continued stroking.
"I am still your little girl," I shrugged, somewhat embarrassed.
For a while my father remained silent as though he were considering the words that he were about to say.
"I don't want to leave my country," he said, drawing a deep breath, the first time that I heard him refer to India as 'my country'.
All his earlier references to 'my country' invariably stood for Bangladesh, the nation. Occasionally he would also use it to imply his native village, using the word 'country' to refer to his hometown, for 'desh' in Bengali stands both for nation and one's place of origin.  Earlier whenever he referred to India, he would use 'this' before India as in 'this country' thereby making his reference generic. But today by using 'my' for the first time, he seemed to own the country just as a child owns his mother.
"I too left my country," I ignorantly tried to convince my father, reasoning naively, "besides you did leave Bangladesh which was once your country too."
My father smiled again, perhaps at my naivety, saying, "You left your country out of your volition, I was forced to flee. You were a migrant while I was a refugee."
By stating the difference between my father's immigration and my emigration, he politely reminded me that unlike him I had left my country in search of better opportunities abroad and like him, not because my country had abandoned me. In spite of my knowledge of the English language, I had, so far, overridden the semantic difference  between 'migrant' and 'refugee' merely by the commonality shared by the two, almost synonymous words, for both implied an itinerant, displaced class. However my superficial knowledge had made me gloss over the cardinal difference that lay hidden between the two; for while 'migrant' had a largely economic connotation, the word 'refugee' was normally used to refer to a person in a political scenario; a chasm of a difference that my father subtly underscored and that I realised when I looked at my father's escape from Bangladesh in the context of my emigration to Singapore. The concerns of my father and many others who had fled Bangladesh was human rights and safety and not economic advantage, which is the primary concern of migrants like me and my husband.
"I have been uprooted once, don't want to be uprooted again," he said, nodding his head sideways as if he were vehemently trying  not to allow himself to go rootless again. He compared himself to a banyan tree, who had allowed his roots to grow and attach deep into the soil of a country that he reluctantly adapted to and  that in return adopted him during the span of over five decades.
As I heard my father talk about his roots, I wondered where did my roots lie- in Guwahati where I was born, in Calcutta where I was raised or in Singapore where I now stayed.  In spite of me being a citizen of Singapore now, I never miss India the way my father misses Bangladesh till date. Yes, I do miss my parents, my friends, the cuisine  but never the country as a whole like my father who still misses the endlessly lush green paddy fields, the wetland separating their village from the neighbouring village or the overpowering smell of a ripened palmyra wafting through the inordinately damp air during monsoon in the backyard of their asbestos roofed house in Bangladesh.   
In the morning of the following day, that is, fifteen days since thamma's death, I stepped inside my grandmother's room for the first time since my arrival. The bed lay basking in the morning sun streaming through the window. A pillow lay on the headboard side and beside the pillow was the pouch that contained the rosary beads. Thamma's cotton sarees were stacked on a corner of the bed. It was my mother who would instruct the caregiver to wash and mildly starch her sarees before neatly folding and piling them on a heap so thamma didn't have to leave her bed in looking for them. A pair of rubber slipper lay on the floor, its thong between the big and the small toe, a shade of turquoise blue. A small almirah with two inner shelving sunk into a wall. I slid its glass door open. Inside was a purple comb, its teeth around the middle, broken. Beside it was a half finished hair oil bottle. The upper rack of the almirah lay empty. It was probably beyond thamma's small reach.
Since the morning a steady stream of relatives, mostly extended, had been pouring in, swarming my parents' tiny flat. They were hospitably attended to by my mother, while my father made frequent trips to the community hall checking on the decorators and caterers. Around six that evening I left for the airport in my father's hatchback. For the first time that I had moved to Singapore, my parents didn't accompany me, rather, couldn't accompany me to see me off at the airport. The car bumped every time it passed over the ever multiplying potholes doting the streets of Salt Lake City. I passed by a straggle of shanties as the car entered the New Town area. As my eyes were greeted by the ubiquitous steel and glass buildings that have become the symbol of urbanisation in this technology hub, the sun, a huge ball of fire, went down in the western sky.
Back in the community hall I could picture the invitees trickling in. And I could also picture my mother dutifully welcoming the guests –  her auburn hair put together loosely into a bun kissing her nape, her maroon bordered tangail sari neatly pleated and pinned around her left shoulder, the bright dot of red between her eyes and her face, kind and smiling.
Every time that I am driven to the airport, I have to pass through this stretch of New Town, that previously went by the name of East Calcutta Wetlands; and in doing so my eyes bear witness to the rapidly developing high rises, both residential and commercial, that are ravenously encroaching upon verdant swathes of farmland that once marked this village. Afar in the soft glow of the twilight, two under-construction, residential towers loomed in the horizon. It then occurred to me, amidst these rapidly changing cityscape only one thing remained unchanged- my parents' tiny flat, with rooms lined one after the other, like coupes inside a railway carriage.