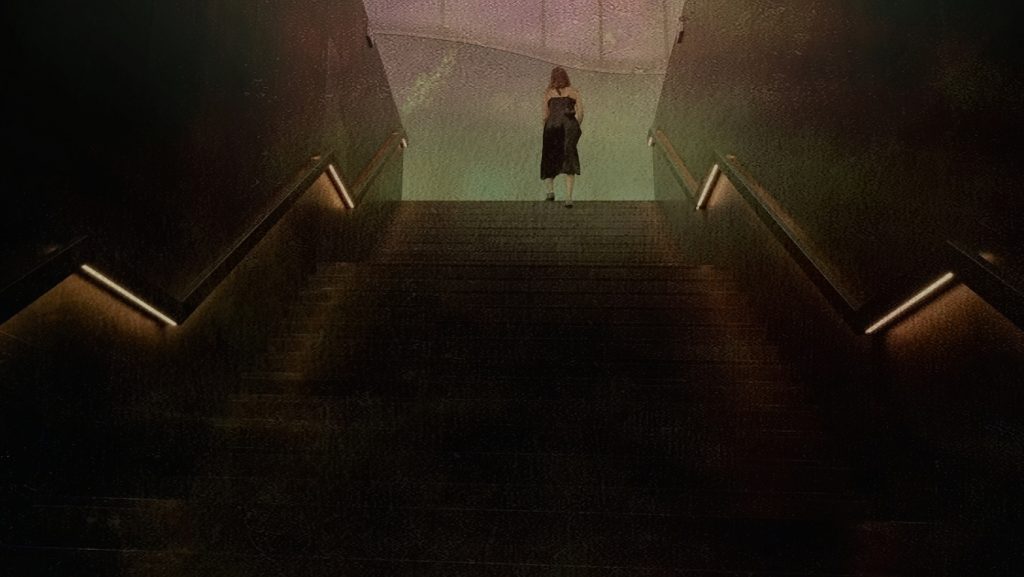 Shachi never trusted Ma's choice in men, always sensing conflict whenever the subject was broached. Ever since Ma had resigned herself to her daughter turning 28, a suitable enough age according to her relatives, she had been urging her only daughter to get married. But there was a constant wrangle between wanting her daughter to have a companion, and the risk of losing someone she considered to be her only support in a house full of unsupportive men. Shachi didn't like any of the men her mother recommended.
The conflict repeated itself a decade later, like history often tends to do, except this time Shachi was not looking to get married. She had successfully moved out of her parent's home to a different city and even married a man of her own choice. But fate had contrarian plans and her happily ever after was shattered by a tumultuous year of separation and subsequent divorce. While she would experience an occasional wave of loneliness, she had just started to appreciate her newly single existence.
When Ma came to her house that morning almost two years ago and told her about a nice man she met during one of her walks in the neighborhood park in Bangalore, Shachi was skeptical. Ma quickly started listing out all the details she thought were in common, including being single parents to two dogs and being actively involved in the city's animal welfare initiatives. Shachi wasn't convinced. She quickly put a plan into motion to avoid a complicated and emotional situation, probably resulting in Ma being hurt by the overt rejection. She told Ma to give the nice man her number the next time they met, which seemed an unlikely coincidence in itself. And even if they met and her number was provided to him, no one wants to be set up with the daughter of a woman he meets at a park, she thought. She did not expect him to get in touch.
They met for the first time six months after that first short flurry of texts. He had a coffee and she, tea. They swapped life stories and indiscretions of past lovers and discovered coincidences that took her breath away. He never took his eyes off her and she squirmed under his gaze; he had a self-assurance that was disconcerting. He paid for both of them at the counter. When she protested, his voice carried over the din of the coffee shop, "Don't go all feminist on me. I can afford a cup of tea for you." She came back home full of the warm brown of his eyes.
"It wasn't really a date", he told her later the next day. She agreed with him, though she didn't really know what a date was supposed to be, having never been on one. To her, it felt more like two old friends meeting after a long time apart.
They quickly launched into what became the heart of their time together: laughter, easy affection, and a deep love for music. Every conversation was replete with witty banter, lowbrow humor, and stories from their past. They had both come from similar pasts of broken relationships and upended worlds, and they spoke often about the unfairness of it all. He had been through a lot recently and she'd hoped to bring some light into his life. Shachi would memorize jokes to tell him the next time they met so she could bathe in the soft glow of his chipped-tooth smile. When she would text to tell him something funny, she would imagine his laughter and take comfort in it.
They watched an old, frothy Hindi movie he loved on their sixth date, sitting on the ground in between the couch and the table, which held the mugs of their just-finished coffee. His French Press had broken recently, and he had "reverse-engineered" two cups to keep them awake after a lunch of tacos and burritos. She wiped his tears and laughed at him for crying at a movie he had seen a dozen times before, and they held hands. It was their first gesture of intimacy apart from the hugs that they had freely exchanged the previous times. They didn't kiss that day too, and she went home that evening and wondered if she was not desirable enough. The next evening she found herself at his doorstep, determined to kiss him, and like a teenager, run away if she sensed even the tiniest bit of trepidation in him. They slept together that night. It was bumpy and awkward, and her mouth was dry from the anxiety of it all.
They spent many evenings sitting on the steps leading to his backyard, sharing the last cigarette, her fingers grazing his ankle, and breathing in the scents of the night. They would laugh in bed, thinking of how right her mother finally was. There was a calm in those nights, a solace in the knowledge that this, what they were feeling, was good and strong. There were greater powers at play here; this would last, surely.
They never really ventured out for dates, often choosing to stay in to share a meal and a few drinks before quickly moving into what felt like hours of physical exploration, as if they were back in college. He asked her out for lunch one day and they couldn't decide on a place they both liked, so she offered to cook him a meal instead. A simple Konkani meal that used to be her favorite Sunday lunch when she was living with her parents, and she had learned to cook when she moved to Bangalore. He ate with his hands, took second helpings, and mumbled something about how good the food was. They spent some time on her couch after the meal, holding hands and listening to music. 
He mentioned how he always wanted to get his ear pierced but feared ' a hole so close to his brain', as he called it. Shachi offered to make an appointment at a tattoo shop in the city and to hold his hand through it, even getting herself pierced just to show how easy it could be. He showed up half an hour late for the appointment and refused the offer of holding her hand while getting his lobe pierced. Her piercing never healed.
He had started to become distant, their meetings infrequent and the laughter sporadic. He got busy with work, warning her about how he wouldn't be available as much as he used to. At the end of a long workday, she would send him songs to keep him company while he walked out the kinks from sitting in a chair for too long. On those evenings, she couldn't quite comprehend that this deep-in-her-bones, visceral connection that she was feeling, was just her imagination.
Somewhere near the end of the tenure of their time together, she started to sense a thickening layer of disquiet that seemed to be in perpetuation. She had felt nothing like it before and couldn't identify its origin. But it made itself felt, this looming darkness, like staring at the dark clouds of an approaching storm. Some mornings, she would lie in bed, not understanding why everything seemed so bleak.
She held on tighter to him. The more the distance, the more of herself she gave, trying to meet more often, sending him hot chocolate, and prawns sukke and neer dosa, and books, and songs, and performing acts in bed that she wouldn't normally, all in an attempt to close that now canyon-sized gap that she had started to sense.
One afternoon, four months into their relationship, he told her, almost apathetically, that he had rediscovered a long-lost love. She wished him luck and hoped to tiptoe out of his life, never to see him again. She took the earring out of the never-healed piercing that day – a poetic, painful end to a relationship that never was.
Shachi had been through break-ups before and she knew the pattern she needed to follow to get over it. But nothing prepared her for the impenetrable darkness that consumed her. What she had hoped to be a clean break, turned into a tangled and torturous affair. She would write long letters to him, but most never left her inbox. She longed to feel that connection again, the one that had widened and finally dissipated right before her eyes. She craved his smile and his touch. Some nights she would wake up with her pillow wet with tears. She didn't know what she had dreamt of.
Thoughts of him consumed her. Little things about him she never knew she would remember pierced her foggy brain and made themselves a home. The shape of his fingers, the songs he would hum, the way his clavicle felt under her hands, the weight of his leg on her, the scent of the night, and him, that had lingered on her even the next morning, the spoonful of ice cream he would leave saying it is for his conscience.
It wasn't just the grief of losing him that surrounded her. She was forced to confront memories from her past, all the abuse – sexual, physical, emotional, that she had suffered at the hands of family, friends, strangers, men, and women. All those nights of her childhood she had spent in bed, hiding from the blank shadow that she had come to fear. And years later, the discovery of her then-husband cheating on her, the resultant rage, and then dealing with heartbreak from a man she thought would never hurt her. She had never felt safe, even in her own home. Her entire life came hurtling at her and became a daily onslaught of painful emotions. She started to question herself and wondered often if she should end this all-consuming misery. She had done it before, having had a history of going to school with cuts on her arms from the release she had indulged in the night before. It would be so easy to just revert to that overly familiar liberation. She was shattered and unrecognizable to herself.
The more days she spent staying away from him, the more miserable she felt. He was gone, reveling in his old love. But she needed him and that comfort that only he could provide. She convinced herself that she would just remain in his life, in the periphery, like sitting around a bonfire on a cold night, close enough to be warm, and far enough to not get burnt. She could turn her back to that looming darkness and wish it away in the meantime.
Shachi took up the offer of a friendship he had extended on the last day they had spoken. A nervous phone call, two glasses of ginger-lemon iced tea, and a short walk around the neighborhood park later, they entered an uneasy, precarious friendship that would last sometimes only a few weeks, sometimes a few months. The end of each of these uncomfortable periods of friendship was rung in by him abandoning her, after she happened to, in a moment of weakness, reveal the depth of her feelings for him, or question him on why she was cast aside so easily. "We need to go our separate ways", he would say. Each time he would suggest it, Shachi would convince him to stay, lying to him and to herself again, fearing his loss at a time when she could ill-afford it.
Till she could no longer convince him. He had started to see through her lies.
They met last on the morning of the day he left the country. She made him coffee in her Moka pot and they sat around her old wrought-iron dining table and talked about mundane things for an hour. They hugged before he walked out of her home. Just before he disappeared from her view, he turned around and said, 'Shut that door!'. She knew he meant it in more ways than one and she wept, holding the door open, unable to shut it. It was over.
The last time she saw him was a chance encounter at a coffee shop on his first visit back. She was on a Christmas break from work and walked in to grab a cup before meeting a friend for some last-minute shopping. She doesn't remember what either of them said. She only remembers the lump in her throat and the shape of his headphones lying next to him.
His smile still brightens her day, though it is imaginary now. She wakes up next to him and goes to bed each night with her head on his chest and his leg weighing down on hers. She goes for walks with him in the evenings and tells him about her day and listens to his advice. She makes coffee for him and is learning to appreciate hot chocolate. She wears clothes and paints her nails in colors he liked on her. She holds his hand and imagines his arms around her, his fingers drumming the rhythm of the song they are listening to. She tells him jokes and makes him laugh. She buys books on science that she knows he'd like and stacks them on her bookshelf. She hears his voice humming a familiar ditty. She smiles when he leaves a spoonful of ice cream for his conscience. 
She often looks at the only picture she has of them together, a quick selfie taken while they sat on the steps to his backyard that she was so familiar with, and knows that it is that one seemingly infinite second of happiness when she rested her head on his arm, that will remain with her.