Love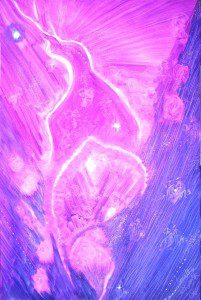 Love sweeps through the morning
In its own radiance
Filtering through
bright hues
Of Darjeeling
A cup of sweetness
A taste of heaven
Here & now
In everything;
Touching doors
Shaping  windows,
Falling on shadows
& ragged spaces too,
Where the mind doesn't wander
On its own…
It lovingly rejoices
In its own being.
Life
Life, a speck of sorrow,
An iota of delight
In vast open spaces
Billions of years old
Where
You & I
Have met before
quite likely.
Here we are then
Full of laughter
And wails of hurt
& pain
Unable to sustain
Either!
In time each is bound
Unfurling
In slow motion,
As we struggle
To stand still.
Death
Death – a dark corridor
Between life
& freedom,
Its walls black
& sooty;
Death – such a dark
Corridor…
Grey,
Hellish,
Between two verdant zones-
Life & freedom.
'Life' flowing on the left
Full of green,
& on the right
Freedom sways
Like willows in the breeze;
Death, in the middle
An enclosed plot
full of darkness
stagnating
in its own fears
albeit not without a fearsome beauty
a magnet to
decays in the soul. A skull-head on its door.
Unmarked.
It's a swing door
Could have got it wrong!
The dark agony is
To the left
Bliss in the middle
Freedom is always right….
Smeetha Bhoumik, an artist, has exhibited in eight solo exhibitions along with twenty group shows in Mumbai, Kolkata, Jakarta galleries and International Juried Exhibitions on-line. She is a Member, International Society of Artists & Designers, ArtRom Gallery Guild, Rome, Italy. In 2010, her work showed at the Jehangir Art Gallery, Mumbai and the Academy of Fine Art, Kolkata. She has received two Special Recognition Awards from Period Gallery, USA.Two Special Recognition Awards from Period Gallery, USA.